Syria: President Assad's troops 'kill children of alleged rebels'
10 children killed in Syrian village by government forces, say activists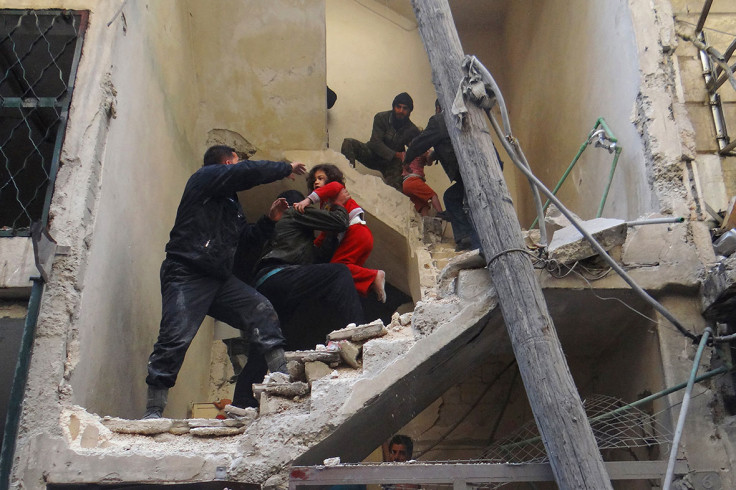 At least 49 people, including 10 children, have reportedly been killed by Syrian government troops in the village of Rityan, north of Aleppo.
The massacre was perpetrated by forces loyal to Syrian President Bashar al-Assad, who have launched an offensive to cut rebel supply lines to the Turkish border, according to the Syrian Observatory for Human Rights.
According to the British-based monitoring group, regime forces backed by Hezbollah and non-Syrian fighters entered the town on Tuesday and executed 49 civilians, including 13 rebels and their families.
"The troops and militiamen knew exactly where they lived thanks to the informers who accompanied them," said Observatory director Rami Abdel Rahman.
"There was no resistance except in one house where a rebel opened fire at troops before being executed along with his family."
The Observatory announced on Friday that it had documented the killings of 103 people, including four women, by Islamist factions since the start of the year. From these, 72 killings were carried out "execution style" for a variety of perceived offences.
On Friday (20 February), United Nations investigators announced that they were considering reversing their policy of withholding the names of alleged war criminals in the Syrian conflict, which has now claimed at least 220,000 people since it began four years ago.
According to the UN, more than 9 million Syrians have been displaced since the war began.
In the UK, police have appealed for information to help locate three missing London schoolgirls who are thought to have travelled through Turkey to Syria to join the Islamic State (Isis) on Tuesday.
Shamima Begum, 15, Kadiza Sultana, 16, and an unnamed 15-year-old, who are all pupils at Bethnal Green Academy, flew from Gatwick to Istanbul on 17 February during their half-term break, said police in a statement.
Several British girls and women have travelled to Syria to join Islamic State, which controls huge areas of Syria and Iraq.
© Copyright IBTimes 2023. All rights reserved.