Syria Crisis: 6 people dead and 10 wounded in central Damascus
Blast on a tourist bus kills at least six and wounds 10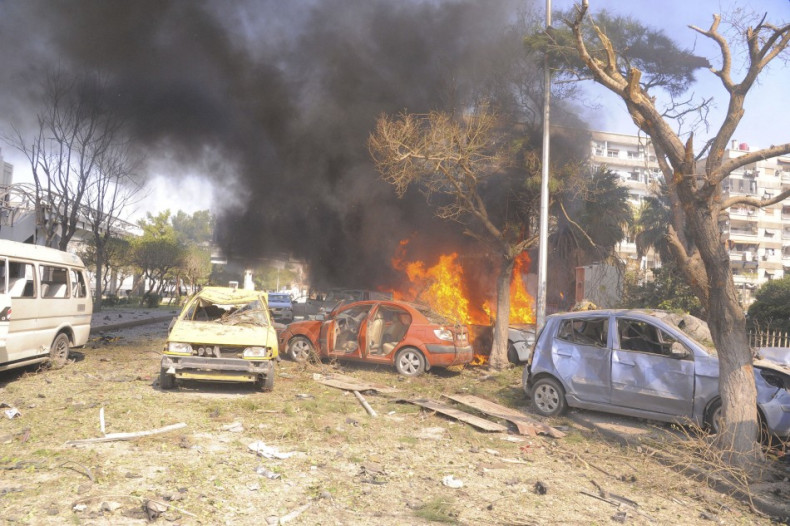 A blast on a tourist bus in a central district of the Syrian capital killed at least six people and wounded 10 on Sunday, 1 February.
The Syrian Observatory for Human Rights said it was not immediately clear what had caused the explosion in the Souq al-Hamadiyeh neighbourhood of Damscus.
The blast was also report by state TV, which reported an unspecified number of deaths and at least 19 injuries.
State news agency SANA called it a "terrorist explosion" wounding many.
Breaking: Explosion targets bus carrying Lebanese pilgrims in Damascus #Syria. Six killed, dozens wounded pic.twitter.com/kNV9wyQI3Q

— Rana Harbi (@RanaHarbi) February 1, 2015
The Ikhbariyah news channel said the attack near the medieval citadel in the city centre, is an area that has been rarely targeted during the four-year civil war.
Unconfirmed reports say that the bomb was planted on a small bus with Lebanese licence plates and that the vehicle may not have been carrying tourists but Shia militants.
Syria's prime minister said on Sunday that the country wanted to drive all insurgents out of its territory in 2015 and was ready to back any attempts to fight global militancy. The country which is in the grip of a civil war wants to coordinate with other countries to fight armed groups within its borders, according to a Reuters report.
Speaking in parliament, Wael al-Halqi said Syria's main aim was to "flush out all terrorists from its land" this year and it would "back any initiatives to fight global terrorism," a broadcast on state television showed.
He said Syria would not allow its enemies "to destroy the land of religions and cradle of civilizations" and praised the army for its efforts.