Syria: al-Qaeda Nusra Front 'seizes' hi-tech weapons after defeat of US-armed Harakat Hazm rebels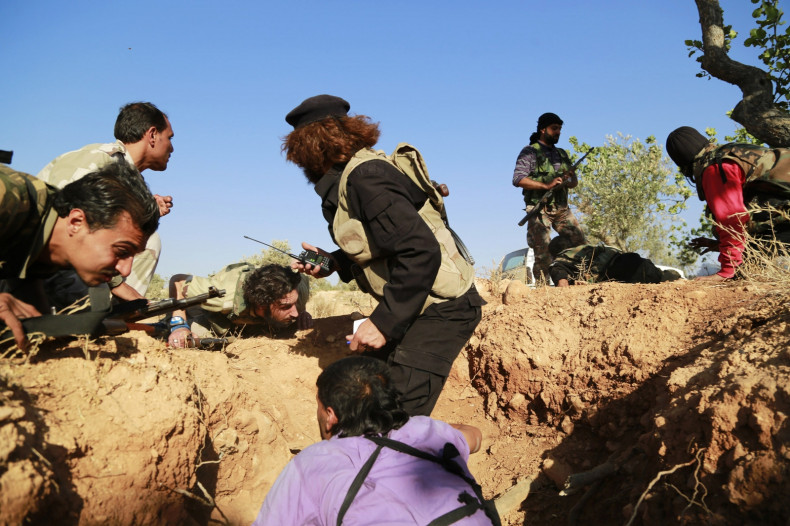 US efforts to increase moderate rebels' influence in Syria have suffered a major setback, as one of the main Washington-supported groups disbanded after suffering a military defeat by al-Qaeda affiliates.
Harakat Hazm announced its dissolution after the Nusra Front captured its headquarters in the Aleppo province. The secular militia said its fighters were to join the Levant Front, an Aleppo-based rebel coalition including Islamist groups, to avoid further "bloodshed".
The move came after the Nusra Front, al-Qaeda's official affiliate in Syria, overran Base 46, a former government military facility in the town Atarib, where Harakat Hazm had its main operations.
Harakat Hazm had been supplied advanced US weaponry, which is now feared to have fallen into the hands of jihadist militants. Nusra Front fighters claimed on social media that, with the base, they had also seized heavy weapons, including TOW anti-tank missiles and other US provisions, according to the Washington Post.
The group had boasted a similar booty after it routed Harakat Hazm and its allies of the Syrian Revolutionaries Front (SFR) from Jabal al-Zawiya, Idlib province, in November 2014.
After capturing Base 46 it also issued a statement saying they had taken an unspecified number of Harakat Hazm fighters captive and they were to "be punished according to Sharia."
"We are going to pursuit the leaders of this criminal gang until they get penalty for their oppression," the statement said, according to the Syrian Observatory for Human Rights (SOHR).
Washington relied on Harakat Hazm to counter Islamic State (Isis) militants on the ground in Syria, complementing its air strikes. American support proved to be a double-edged sword for the group, as it turned its fighters into a direct target of the Nusra Front, which is listed by the US as a terrorist organisation.
In addition, Harakat Hazm's leadership recently lamented the US had heavily scaled back its funding. Reasons for the reduction partially laid in the group's inability to stand up to the jihadists and its increased coordination with the Levant Front, which is distrusted by Washington due to its mixed composition including radical Islamic militias, a State Department official told The Daily Beast.
Some of Harakat Hazm fighters were among those expected to take part in a US-backed military training program for moderate rebels to start in the coming weeks in Turkey.