Isis frees 19 Assyrian Christian hostages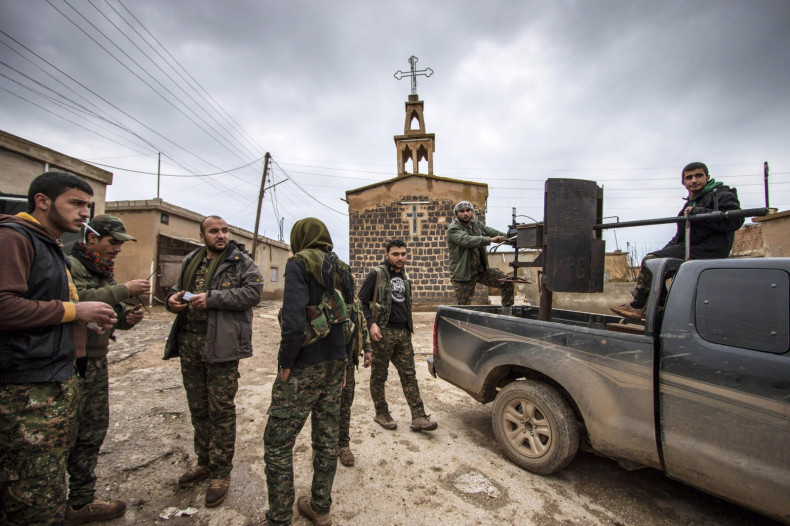 Islamic State (Isis) militants have freed 19 Assyrian Christian hostages originally from the same village of Tal Goran, in north-eastern Syria, as negotiations to liberate the remaining estimated 220 continue.
The 19, including three women, were transported by bus from the IS-held city of al-Shadadi to to Hassakeh, the main city in the area controlled by Kurdish forces.
"They arrived at the Assyrian church of the Virgin Mary and immediately met the local bishop," Osama Aryo Edward, president of the Sweden-based Assyrian rights group, told IBTimes UK. "They were very tired and hungry and just wanted to relax."
The prisoners were freed after they paid a tax for non-Muslims imposed by a local Sharia court, according to Edward. Assyrian leaders are trying to negotiate the release of the remaining captives under the leadership of the Hassakeh bishop, who is engineering the talks.
During a three-day offensive, IS took 10 villages inhabited by the ancient Christian minority and abducted dozens of people, including women and children. At least 1,000 Assyrian families escaped the IS attack and fled to Qamishli and Hasakah.
The liberated captives said they were treated fairly well under the jihadists. "IS militants gave them food and even bought milk for the infants. They were not mistreated or tortured," Edward said.
The activist believes the motives behind the kidnappings have to do with money and IS attempt to seize the strategic area on the southern bank of the Khabur river, which lies between Iraq and Syrian areas controlled by the Islamist group.