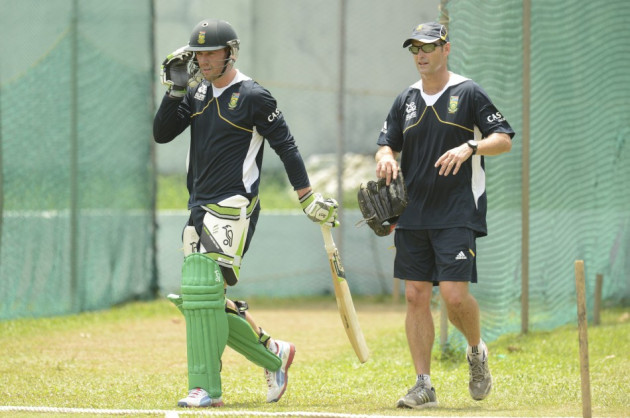 The T20 World Cup 2012 has already provided three thrilling matches, pitting underdogs against established powerhouses and delivering some fantastic big-hitting cricket... precisely what this format of the game is all about.
Group C Review
The opening day of the tournament saw hosts Sri Lanka take on Zimbabwe in a Group C game and the Sri Lankans responded to home support by producing a T20 masterclass to take the Africans apart. They were put in to bat by the Zimbabweans and the Sri Lankans made the most of batting first, with Kumar Sangakkara (44), Tillakaratne Dilshan (39) and Jeevan Mendis (43 not out) all striking the ball smoothly and with confidence. In an ideal situation at least one of them should have gone on to a half-century and produced a bigger innings (something they will need to do against the bigger sides) but as it was, this was a superb start to the tournament. The Sri Lankans finished at 182/4 after their 20 overs.
Zimbabwe never stood a chance. Ajantha Mendis was already the record holder for the best ever bowling performance in a T20 International (6/16 off four overs against Australia) and just to prove a point, the 27 year old spinner produced a spell of 6/8 off four overs to skittle the Africans for an even 100.
It was the perfect warning shot to potential tournament rivals... one of whom will be in action today.
Overview
Who: South Africa v Zimbabwe
Where: Hambantota
When: 11 am BST on Sky Sports 1 and Sky Sports 1 HD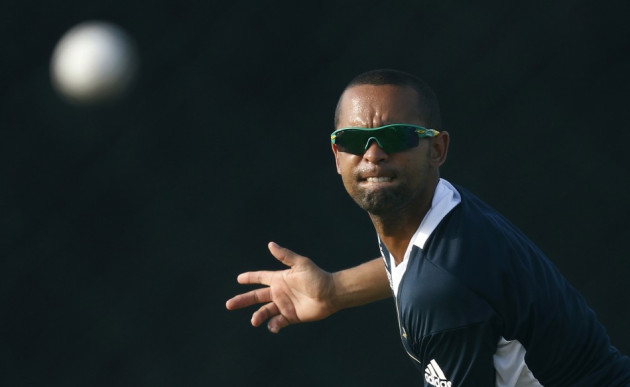 The South Africans are generally perennial pre-tournament favourites. The No 1 Test team in the world (and No 2 T20 and ODI team) come into this tournament, as they do any other, with a strong all-round package and boasting match-winners in every department, as their recent tour of England showed.
In the bearded Hashim Amla and the veteran Jacques Kallis they have, probably, two of the most reliable and in-form batsmen in the world right now. The two are backed by a raft of powerful big-hitting players like Graeme Smith, AB de Villiers and JP Duminy, among others. They have the searing pace and accuracy of Dale Steyn, with the Morkel brothers (Albie and Morne) to back him up and the spin of Robin Peterson and Imran Tahir to complement the attack.
The biggest chink in their armour, though, is their mental strength. The South Africans have a reputation for being chokers. It is unfortunate, for a country that has produced and continues to produce so many wonderful cricketers but their only major trophy since their return to international cricket (the country was banned for the practice of apartheid) was the 1998 ICC Champions Trophy. Worse still, apart from that one occasion, the South Africans have never even made it to the finals; semi final appearances in the 1992, 1996 and 2007 ODI World Cups and a similar exit in the 2009 T20I World Cup represent their best efforts to date.
However, all that may be set to change, if the tour of England is any indicaton. The Proteas are now coached by former batsman Gary Kirsten, whose best asset during his playing days was an incredible amount of mental fortitude and patience... qualities he instilled in the Indian team when he guided them to the 2011 ODI World Cup and qualities he seems to have now taught his compatriots.
Will it be enough? Only time will tell. South Africa will not expect to be pushed very hard by their continental neighbours... indeed they ought not to be. But the game against Sri Lanka - on 22 September - will be their first real test of performance under pressure.
As for Zimbabwe, they will be motivated by an intense desire to re-establish their country as one of the more recognisable cricketing nations in the world. They do have some pedigree... the likes of the Flower brothers (Andy - the present England coach - and Grant), Eddo Brandes, Henry Olonga, Heath Streak, David Houghton, Paul Strang.... there was definitely world-class quality there back in the 1990s. Is it still there now?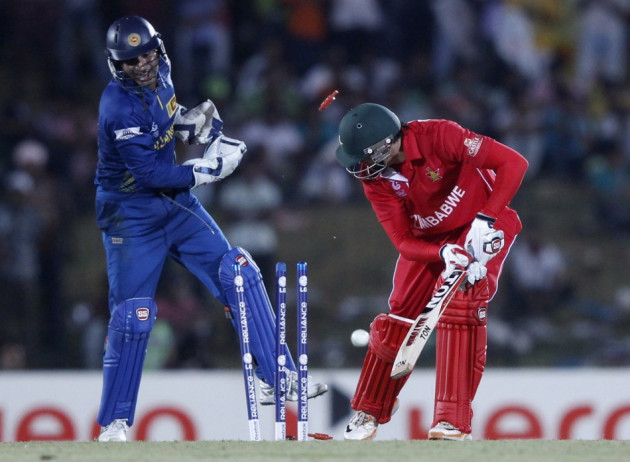 Well, based on the game against Sri Lanka, one would have to say, no. But then again, this is a side and tradition being rebuilt and that always takes time. The squad has some promising youngsters - 23 year old seamer Kyle Jarvis comes to mind and a number of young but experienced players - 26 year old captain Brendan Taylor has played 123 ODIs, 25 year old all-rounder Elton Chigumbura has 133 ODI appearances and 26 year old spinner Prosper Utseya has 132 ODI games under his belt.
The potential for a decent side and a good future is certainly there but the general feeling will be that this particular tournament has come a little too early for them.