TaiG CEO, Xie Lei, has just announced that jailbreaking iOS 9 is highly possible in the near future, according to his recent comment posted on the Chinese micro-blogging site, Weibo.
In a post on Superphen's Tech Blog, Lei has exuded great confidence in working for release of the "fourth escape" meaning the fourth jailbreak or the iOS 9 jailbreak.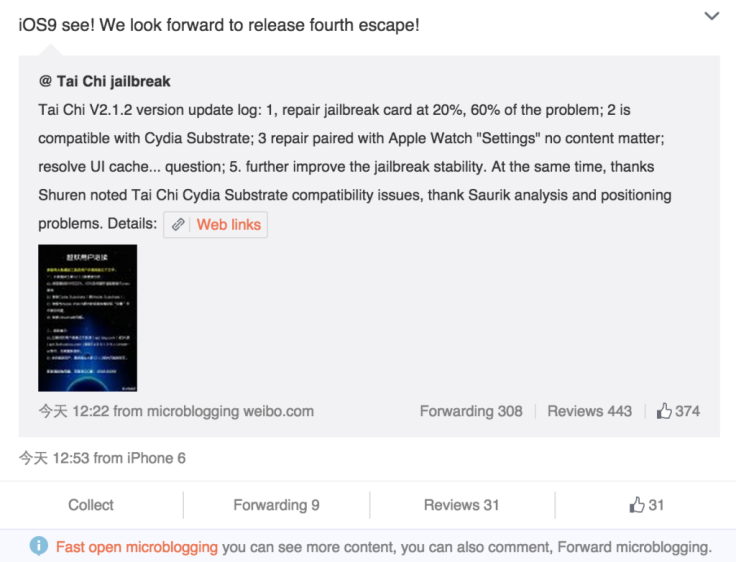 The post on Weibo roughly translates from Chinese to English as follows:
See you in iOS 9! Look forward to releasing our 4th jailbreak!
However, there is still no word on the exact release date for the iOS 9 jailbreak or whether TaiG will indeed release the first iOS 9 jailbreak.
With iOS 9 being a major revamp to the security features built into the software such as rootless security, the future of jailbreaking is considered more challenging than ever, but not impossible.
With an assurance coming directly from TaiG's CEO and another Chinese hacking group, K33n Team, hinting at the first ever jailbreak for iOS 9, there could be something for iOS 9 from jailbreak developers.