Apple will open its newest store on Saturday (2 December) in Brooklyn, and in true Apple fashion, hype is already starting to build.
The unique design of the new shop resembles a glass triangle –interesting considering one of Apple's most famous stores in the world is the giant glass cube next to Central Park. The second Brooklyn location will be based just down the street from the Barclays Centre and Atlantic Terminal. It will be Apple's 11th store in New York City.
The Brooklyn store will also be launching with its 'Genius Grove' concept, which has living trees placed inside the shops. Genius grove is replacing the Genius Bar at several of Apple's high profile flagship stores, such as London's Regent Street shop. The Brooklyn store will be the first New York City site with the Genius Grove.
It will be the 499th Apple store in the world.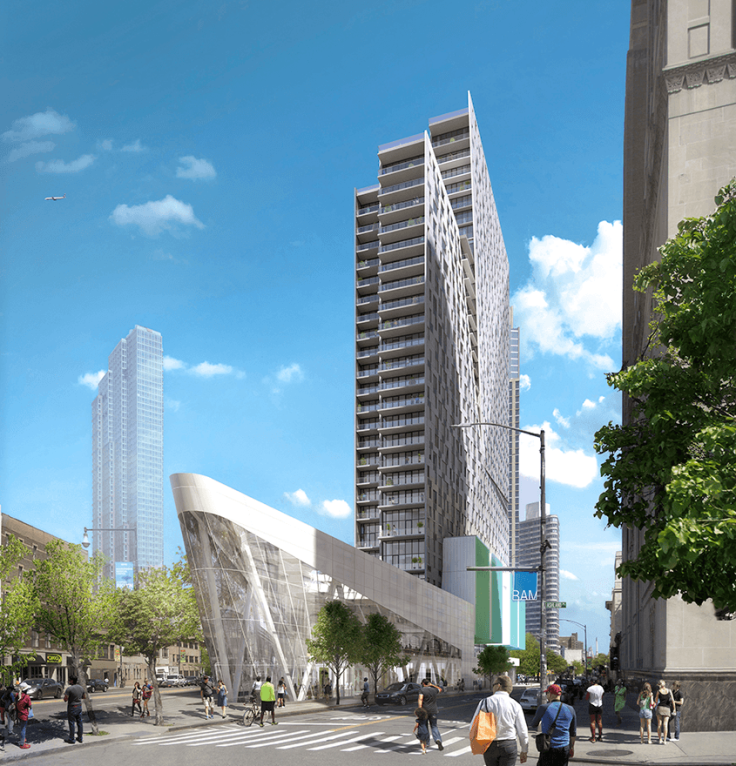 In October, Apple opened a flagship store in Chicago on Michigan Avenue that extends all the way down to the river. It held a month-long schedule of free classes called the "Chicago Series" to celebrate.