Four Tanzanian children with albinism whose arms or fingers were hacked off in superstition-driven attacks have received prosthetic limbs in the United States. In many parts of Africa, albinos are maimed and often killed for their body parts, which are highly prized in witchcraft and can fetch a high price.
Some people in Tanzania believe that albinos are ghosts who bring bad luck. The United Nations has estimated that at least 75 albinos were killed in Tanzania between 2000 and 2015, but it says this could represent a fraction of the attacks as most occur in secretive rituals in rural areas.
Fifteen-year-old Emmanuel Rutema 's attackers chopped off one arm and the fingers of the other and tried to pull out his tongue and teeth. Courtesy of the Shriners Hospital for Children in Philadelphia, he has been fitted with a hook for one arm, and a toe was grafted on his other arm to help form a grip.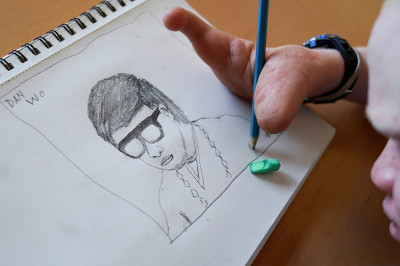 Seven-year-old Baraka Lusambo was attacked by men with machetes in his home in Tanzania. They chopped off his right hand and fled into the night with it.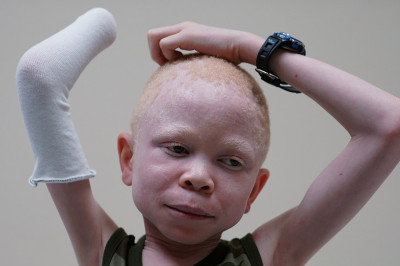 Fourteen-year-old Mwigulu Matonage was followed into the hills behind his home by two strange men. They hacked off his left arm with a machete. "I watched them wrap my arm in dirty cloths and disappear into the bushes," he told Reuters.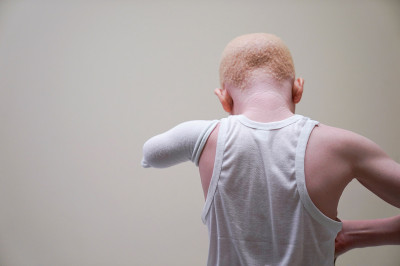 Stories like these horrified Elissa Montanti, executive director of Global Medical Relief Fund (GMRF) – a New York-based charity that helps children who have been injured in conflicts or disasters – so she teamed up with Under the Same Sun (UTSS) – a Canadian NGO working to combat discrimination against albinism – to fly the young victims to the US for treatment.
The children were treated free of charge at Shriners Hospital for Children in Philadelphia, where they got the new limbs that will help them do everyday tasks most people take for granted. Their travel and housing expenses were covered by GMRF.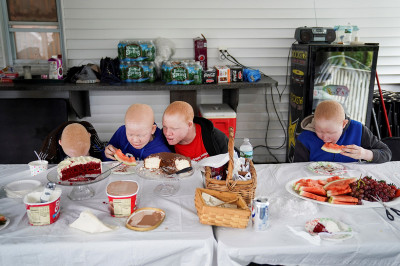 On the children's previous visit to the US for medical evaluation, Montanti told Reuters that the children have been shielded as much as possible from harsh truths. For instance, Baraka was not told that his father is accused of involvement in his attack and is under arrest in Tanzania. Many attacks on albino children involve parents or close relatives, Ester Rwela, a social worker with UTSS, said.
A congenital disorder affecting about one in 20,000 people worldwide, albinism causes lack of pigment in skin, hair and eyes, and is more common in sub-Saharan Africa than other parts of the world. In Tanzania, it affects about one in 1,400.
Don Sawatzky, the director of UTSS, said the stigma and discrimination against people with albinism is endemic to African culture, not just Tanzania. "The problem goes back in time beyond memory. They are deeply misunderstood and misrepresented worldwide – this is due solely to the colour of their skin."
"When they come here, they have lost so much. They have lost part of their youth and part of their dignity," said Montanti, who housed them in the New York City borough of Staten Island. "We put them back together," she said. "When they go back, they have a stronger sense of empowerment."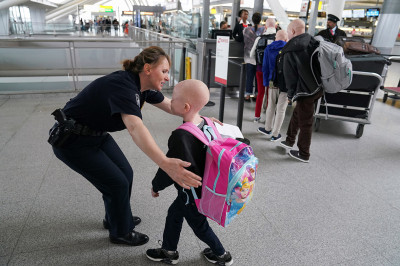 Mwigulu said he wants to be president of Tanzania one day. Emmanuel Rutema wants to be a doctor.