Tapir your expectations: Destiny players suffer log-in woes as Rise of Iron expansion launches
Bungie addressing issue effecting users attempting to play new DLC on launch day.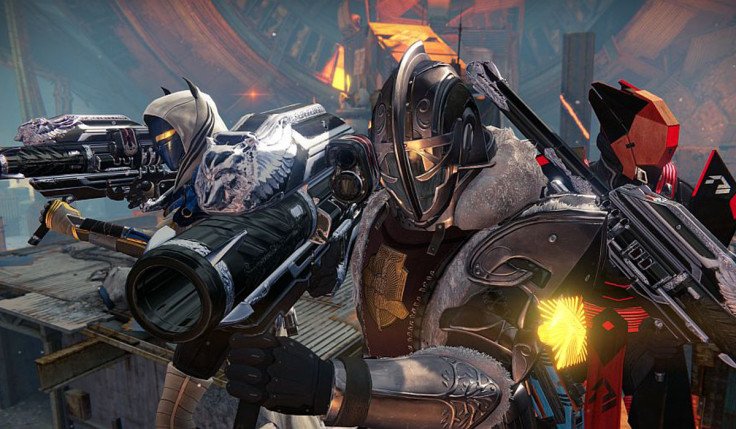 Destiny players around the world are experiencing problems logging in to Bungie's hit game as the highly-anticipated Rise of Iron expansion launches worldwide. The new content went live at 10am BST, leaving hundreds of thousands of fans frustrated.
Developer Bungie's support team tweeted: "We are actively investigating issues preventing players from connecting to Destiny on all platforms." Players have been encountering the TAPIR error code, which usually means the game is down for maintenance.
The problems likely stem from an unexpectedly high level of demand for what is Destiny's first expansion in a year, and its only expansion of 2016. It seems likely Rise of Iron will also be the last expansion before Destiny's sequel, set for release in 2017.
On the Bungie forums players have been reporting their problems, with one saying he was playing the game at the time of launch but was booted out and then found himself unable to reconnect to the game's servers.
Players who have been able to connect have found themselves in a queue with a message telling them Destiny's servers are operating at capacity. These players are also being told their place in the queue, with some as far back as 135,440th.
Destiny is Bungie's follow-up to the Halo series it created. It is an online-only first person shooter focused on co-operative and competitive play between Guardians, player-controlled characters with customisable armour, weapons and gear.
The game first launched in September 2014 to huge success. Three expansions were released during Destiny's first year on sale: The Dark Below in December 2014, House of Wolves on May 2015 and The Taken King in September 2015.
Rise of Iron contains new story missions, quests, strikes and a new raid called Wrath of the Machine, all set in new locations set on Earth: The Wall band the Plaguelands. The expansion includes new weapons, items and armour of course, as well as a new enemy type and a new social hub area called Felwinter Peak.
For all the latest video game news follow us on Twitter @IBTGamesUK
© Copyright IBTimes 2023. All rights reserved.