Tired of pushing a trolley around your local branch of Tesco? One innovative company has the answer but your Clubcard points probably won't be enough to cover the cost.
For £88,229, the luxury goods website VeryFirstTo.com has teamed up with The Used Kitchen Company to curate a sumptuous, state-of-the-art kitchen with its cupboards bulging with the world's most exquisite morsels.
TUKC specialises in top-of-the-line ex-display kitchens and second hand designer kitchens.
"Knowing that those who are passionate about kitchens are invariably passionate about food too, TUKC has come up with a world first. We are offering a combination of the very finest kitchen together with the very finest ingredients. On installation you will have the ultimate environment and flavours to prepare the very finest meals in the most cuisine-friendly interior" said Looeeze Grossman, MD of TheUsedKitchenCompany.com.
For anyone with connoisseur tastes, behind each cupboard door and inside the bulging fridge there is a gourmet feast waiting to be devoured; from Golden Almas Iranian Caviar (£3,895) to 1961 Dom Perignon Champagne (£7,495), drunk at Princess Diana and Charles' 1981 wedding, as well as Japanese Kagoshima Wagyu Beef Steaks (£975) and fresh sea urchins (£122.95 for 3kg)
The concept includes 50 of the rarest and most luxurious foods from around the globe worth an a mouth-watering £37, 529 ($52, 564):
FULL LIST:
Chocolate
Artisan Du Chocolate Pyramide de Chocolats
Charbonnel et Walker - Victorian Truffle Boite Blanche
Fruit & Veg
La Catedral Navarro Piquillo Pepers
Dried Morel Mushrooms
Dried Porcini Mushrooms
Blue Foot Mushrooms
Subarashii Kudamono pears
White Asparagus
Dekopon
White Rainier Cherries
Viola Flowers
Jackfruit
Spices
Himalayan Rock Salt Block
Saffron
Premium Organic Madagascan Vanilla
Condiments
Leblanc Argan Oil
50 Year Aged Balsamic Vinegar di Modena
Black + White Truffle Oil set
Haku Iwashi Whisky Barrel Aged Fish Sauce
Tahi Manuka Honey
Oak Smoked Sugar
Black Winter Truffles
Giusti 100 yr old Basalmic Vinegar
Dairy
Artisan Bordier Smoke Salt Butter From Frozen
Gull Egg
Vintage Don Cayo Manchego
Moliterno al Tartufo
Parmesan Red Cow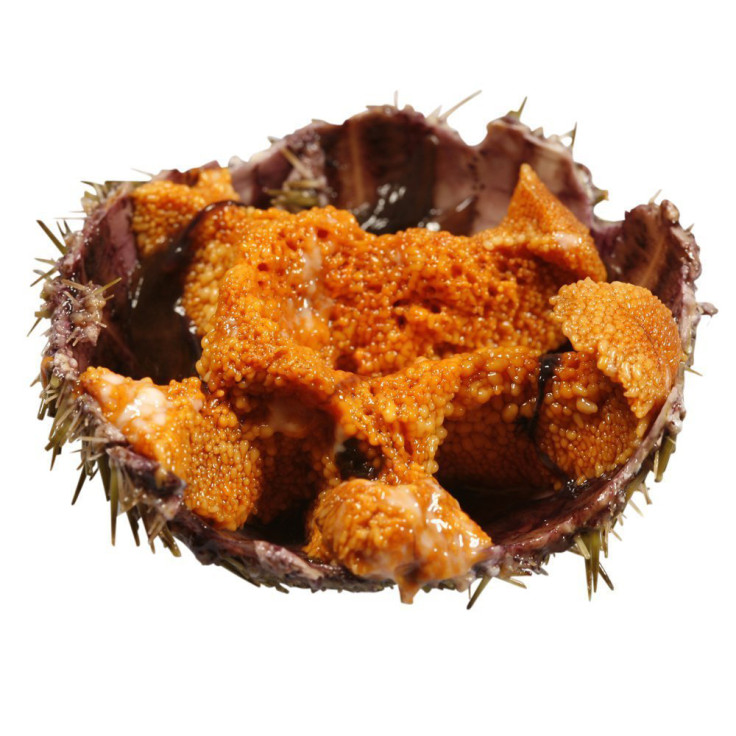 Meat / Fish
Soft Shell Crab (Frozen)
Fresh Sea Urchins
Wild Giant Chilean Sea Bass Fillets
Venison Saddle
Tsar Nikolai, Prime Smoked Salmon Fillet
Wild Rock Shrimp, Frozen
Smoked Swordfish Carpaccio
Foie Gras Terrine With Black truffle
Japanese Kagoshima Wagyu Beef Steak
Dry Aged Tomahawk Ribeyes
Iberico Belotta Pork Rib Rack, Frozen
Bellotta Iberico Ham 42-54 Month
Royal Beluga Caviar, (000 Grade), Huso Huso
Golden Almas Iranian Caviar
Drink
Moet Chandon Dom Perignon 1961 'Charles & Diana' Magnum
2002 Romanee Conti Romanee-Conti; Domaine de la Burgundy
Le Montrachet, Domaine de la Romanee-Conti, 1991
Kona Deep Sea Mineral Water
Dalreoch Estate Smoked White Tea
Harrods Hawaiian Black Loose Tea
Kopi Luwak (Civet Cat Coffee)
Jamaica Blue Mountain Coffee