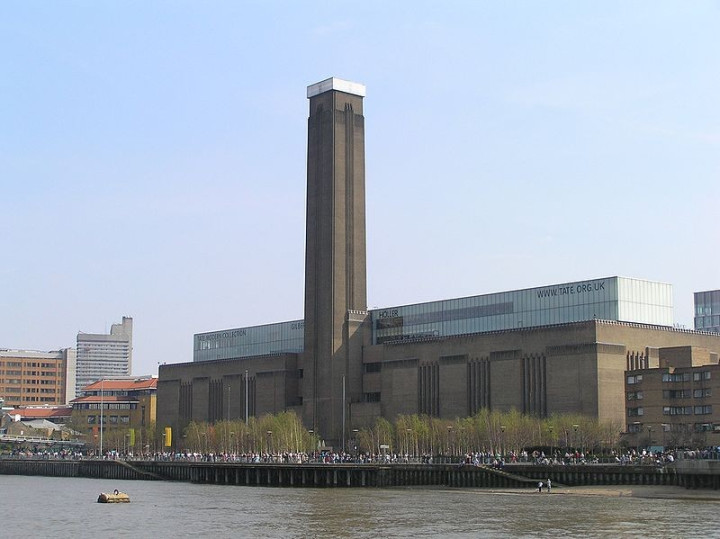 The man who plunged to his death from Tate Modern was a top commercial banking manager from HSBC and was working with its Canary Wharf branch, confirmed the bank.
The incident happened on 24 July when Michael Foreman fell from the members' bar area of the gallery from a height of 100ft height in full public view. The gallery was bustling with visitors as Damien Hirst and Edvard Munch exhibitions were being held the same day.
"Our thoughts are with his wife Janet and his family at this very sad time," an HSBC spokesman said. He was working with the bank for the past 30 years and was living with his wife, Janet in Grays, Essex. Foreman was reported missing the previous day.
Foreman, 48, died of multiple traumatic injuries from the fall, a short inquiry was told.
"On July 23rd he was reported missing to Essex police. On July 24 he was witnessed to jump from the fifth floor members' bar area of the Tate Modern," heard an inquest at the Southwark Coroners' Court.
"Our deepest sympathies go to his family. The police are investigating the incident," a Tate Modern spokesperson said.
Foreman was a trombone player and was part of the Essex-based Tilbury brass band. He previously played for the Aveley and Newham brass band in east London.
"He had a good job in the City and was always flying to Hong Kong so it makes you think what was going through his mind when he died," said Derek Morris, who is also a trombone player on the Tilbury brass band.
"It is with deepest sadness that Tilbury Band announce the death of Michael Foreman, trombonist and long-serving member of the band and former long-standing member of the Aveley Band," said Tilbury Band in a statement.
"Our heartfelt sympathies go to Michael's wife Janet and his parents Steve and Margaret," it added.