A taxi driver has been arrested after a vehicle mounted the pavement and hit pedestrians near Covent Garden in central London.
Eyewitnesses reported seeing a black cab drive into a crowd of people near The Strand.
Police confirmed they are on scene at Covent Garden dealing with a "serious injury accident" involving a taxi, but the incident is not terror related.
It is unclear how many people are injured following the accident.
Transport for London (TfL) warns that all buses using Strand in WC2 are subject to diversion and delays due to the police incident.
Several shops and the nearby Lyceum theatre were also reportedly evacuated following the collision.
A Met Police spokesperson said: "Police were called at 17:01hrs on Wednesday, 1 November to reports of a taxi in collision with pedestrians in Southampton Street, WC2.
"Officers and the other emergency services attended the scene.
"We are aware of injuries but await further confirmation. The driver of the taxi stopped at the scene and has been detained by police.
"This is being treated as a serious road traffic collision, and not thought to be terrorist related."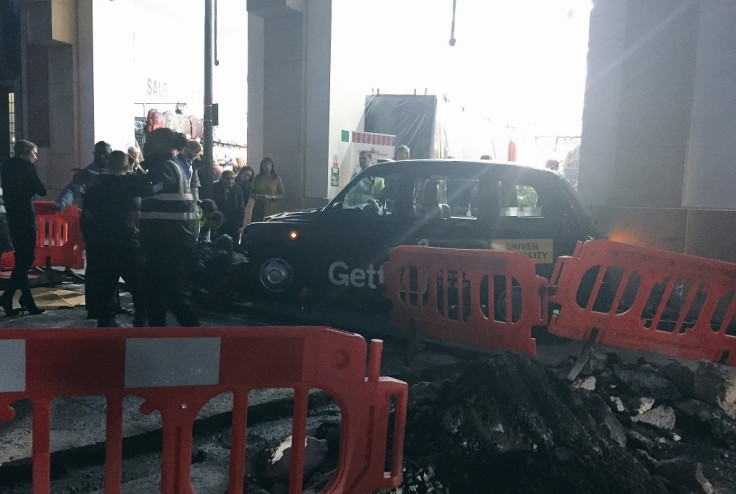 The London Ambulance Service added: "We're aware of an incident in Covent Garden & have crews on scene. We will provide more information as soon as we have it."
The incident occurred one day after eight people were killed in a terrorist attack in New York's lower Manhattan area.