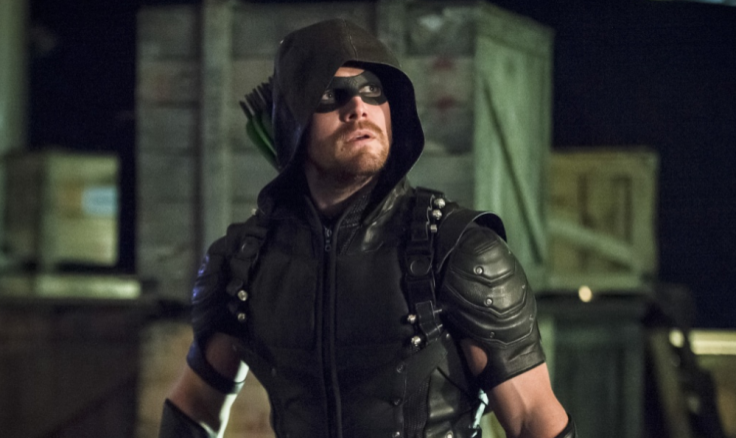 Arrow star Stephen Amell had caused quite a controversy when he had earlier expressed his thoughts on the re-casting of Flash in the Justice League and The Flash movies. After Warner Bros had decided to cast Ezra Miller as the new Barry Allen in the DCEU movie in place of Grant Gustin, Amell had even gone on record to say that "it should be Grant doing the movie."
However, things seem to have changed ever since, as the Green Arrow star recently clarified his earlier remarks about the re-casting of the DC superhero at Salt Lake Comic Con. "I wasn't mad that they didn't cast Grant in the movie," Amell explained during the panel with co-star David Ramsey.
In the SLCC video posted on Comic Book, the Canadian actor explained the reason for his disappointment.
"What I called into question was the timing of the announcement. Which, I think I used the word 'sucked," And it did," Amell said adding, "After that interview came out, I felt the need to actually get in touch with a couple of people to clarify my position, to make sure that they knew that it's not that I thought Grant had ownership of the role. Again, I just thought that the timing was less than appropriate."
Not only did the 35-year-old DC star clarify his previous stand on the re-casting of Flash, but also weighed in on the possibility of a new Green Arrow in the DC Extended Universe. "I do not have a right to Oliver Queen," said the actor, who has been playing the character of Arrow across all of CW's DC Comics-oriented shows.
"Someone played it before me. Someone voiced it before me. Somebody will play it after me. I don't believe that there are plans for Oliver Queen in the DC Extended Universe, based off things that people have told me, but I would not be upset if that changed at all," Amell added shedding light on the possibility of a Green Arrow headlining superhero movie under DCEU.
Meanwhile, DCTV seems to have a lot on its plate with the upcoming premiere of the The Flash season 3 on 4 October, Arrow season 5 on 5 October on CW.