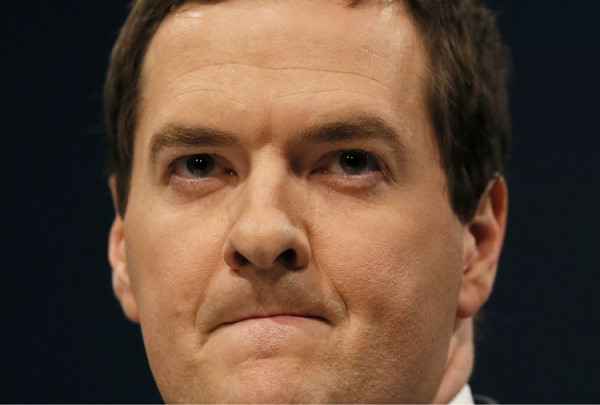 Teachers reportedly abused boys at one of Britain's most esteemed public schools whose alumni include chancellor George Osborne and attorney general Dominic Grieve.
At least six teachers at St Paul's School or its feeder junior school Colet Court are said to have abused boys over a 20-year period.
An investigation by The Times reports the sexual abuse took place during the 1960s and the 80s, with one of those implicated also said to have become a member of the Paedophile Information Exchange, a pressure group lobbying for the legalisation of sex with children.
Controversy surrounded Colet Court, which Grieve attended, after it emerged that music teacher Alan Doggett was permitted to resign following a slew of sexual abuse claims concerning a young boy at the school.
Doggett, who committed suicide in 1978 after he was charged with indecent assault of a 10-year-old boy, was a former pupil himself at the south London schools. He played a role in bringing songwriting duo Andrew Lloyd-Webber and Tim Rice into partnership for Joseph and the Amazing Technicolor Dreamcoat.
Osborne attended the same preparatory school before moving on to St Paul's. There is no suggestion Osborne or Grieve were abused as boys.
The Times reported that St Paul's failed to report the abuse to police on at least two occasions during the 1960s and 1970s, after concerns were raised by parents or members of staff.
The most recent in the history of allegations was against former geography teacher and rowing instructor Patrick Marshall.
The 65-year-old was arrested last month over suspected abuse of a 15-year-old boy but denies any wrongdoing. He has been released on bail pending further inquiries.
Also implicated in the investigation is a Colet Court teacher named "Alex", who is presumed dead; an unnamed teacher against whom charges were dropped; another unnamed man who left the school for "family reasons"; and Paul Topham, who died in 2012.
In a statement to the newspaper, St Paul's condemned sexual abuse of children and said none of the allegations related to any of the school's current staff and that three of the six former teachers who are implicated are now dead.
It added the school would fully cooperate with any investigation.
What was the Paedophile Information Exchange?

The Paedophile Information Exchange (PIE) was a pro-paedophile activist group set up by founding member founder member Michael Hanson in October 1974.

It was affiliated to the National Council for Civil Liberties - now Liberty - in the late 1970s and early 1980s and tried to raise the profile of paedophiles.

It main aim was to rationalise having sex with children and it campaigned for the government to lower the age of consent.

The group also offered support to adults involved in legal battles concerning sexual acts with consenting "under age partners".

The group was officially disbanded in 1984.

Source: IBTimes UK archive