With headlines of security, the Great British weather and public transport having dominated the lead-up to the 30th Olympiad, you would be forgiven that amid the pomp and circumstance created by the torch relay and the build-up to the opening ceremony, that the next two weeks will present us with a festival of sporting excellence.
Sport is as clean as ever, world records are as obtainable as ever and distinction is being reached in competition with supreme regularity. For what London ais professing to be the greatest show on earth, we have some of the finest athletes ever seen. Michael Phelps, Usain Bolt and Roger Federer; three of the most dominant competitors in sporting history will all take their place in the English capital.
Alongside them are 542 Team GB athletes all striving for a medal on home soil, to help etch their name in British sporting folklore. IBTimes UK looks at those athletes who are favourite to strike gold during the next two weeks.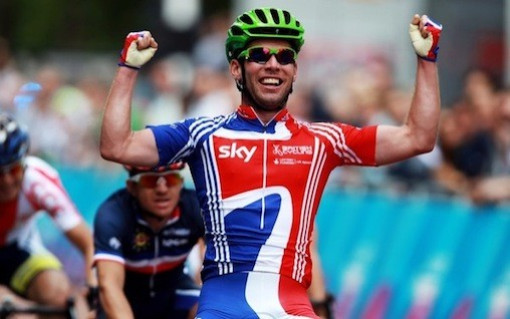 1. Ben Ainslie
Sport: Sailing
Event: Men's Finn
Britain's greatest sailor since Sir Francis Drake takes his place in his fifth Olympic Games, seeking his fourth gold medal. The ten-time world champion can become the most successful Olympic sailor ever should he win gold in Weymouth. The Sailing course in Devon lends itself to a partisan home crowd, so even away from London, he'll earn a great deal of support.
2. Mark Cavendish
Sport: Cycling
Event: Road Race
The most dominant sprinter in the history of the Tour de France, the reigning world road race champion is the overwhelming favourite to pick up Team GB's first gold medal. Victory in two sprint stages after gruelling climbs during the Tour shows there is much left in the tank, while with yellow jersey winner Bradley Wiggins and national road race champion Ian Stannard in his corner, Cavendish need only pull the trigger on the Mall.
3. Katherine Grainger/Anna Watkins
Sport: Rowing
Event: Women's Double Skulls
The world's most dominant female rowing pair head into London 2012 with the tag as big favourites for the Women's Skulls. Having competed together for just two years, the duo have picked up two world titles in as many years and bring a wealth of experience to one of Britain's blue-ribbon events. Grainger has six world titles and three Olympic silvers to her name and is determined to make it fourth time lucky, while Watkins took bronze in Beijing.
4. Savannah Marshall
Sport: Boxing
Event: Women's Middleweight (75g)
One of three females to be entered in London, and in Marshall, Team GB have a big favourite for gold in the middleweight division. The 'Silent Assassin' marked her 21st birthday in May by winning World Championship gold in China, defeating two eastern Europeans in Nadezda Torlopova and Elena Vystropova on the way to victory. Not only a hopeful for this summer, but a genuine contender to dominate the women's division.
5. Rebecca Adlington
Sport: Swimming
Event: 800m
Team GB's golden girl from Beijing is back to defend her two gold medals from Beijing, but it's in her specialty, the 800m where she looks unbeatable. The reigning Olympic, world and Commonwealth champion has dominated the long distance event over the past four years and looks in the shape of her life to defend both her crowns from China. We could well be looking at Dame Rebecca Adlington come 2013.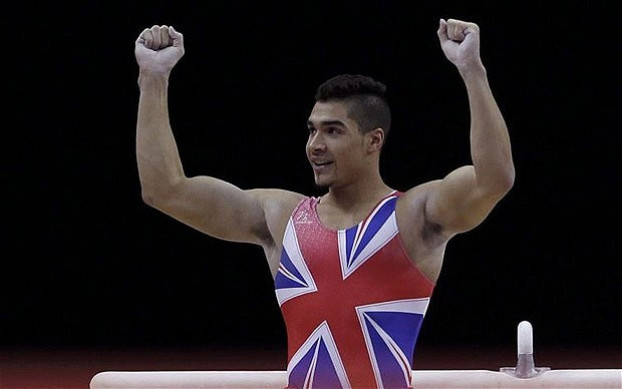 6. Alistair Brownlee
Sport: Triathlon
Event: Men's Triathlon
Britain have a wealth of talent in both the men's and the women's triathlon, but it's with Alistair Brownlee that Team GB's best medal hope lies. A six-time world champion and No.1 in the world ahead of brother Jonny, Brownlee has the experience and the form to snatch Britain's first ever Triathlon medal. Having previously crossed the line together, the pair have vowed sentimentality won't affect their Olympic performance.
7. Steven Burke, Ed Clancy, Pete Kennaugh, Andy Tennant and Geraint Thomas
Sport: Cycling
Event: Team Pursuit
Both Ed Clancy and Geraint Thomas return to the team pursuit looking for a repeat of the world record and Olympic gold double from Beijing. Steven Burke and Pete Kennaugh are likely to join them like they did in Melbourne where the Australian's were beaten in emphatic style, with the world record going again. After the team sprint on Thursday, Friday's team pursuit could continue the gold rush.
8. Laura Trott
Sport: Cycling
Event: Omnium
The three time world and European gold medallist produced a faultless performance in Melbourne at the World Championships to land the favourite tag for the London Olympics. Her consistency over the six omnium events fought off Australian Annette Edmondson, while her prowess in the women's team pursuit saw her land a second gold in April. Amid an all-star cast, Trott could steal the headlines.
9. Sarah Stevenson
Sport: Taekwondo
Event: Women's (67kg)
Few athletes will enter the taekwondo competition with more motivation to succeed that Stevenson. She used critical illness to both her parents as inspiration for her World Championship victory in South Korea last year and was told by her mother to win gold in London. A winner of bronze in Beijing in controversial style, after being miss-scored in her quarter-final, lack of preparation for her semi-final saw her miss out on gold.
10. Louis Smith
Sport: Artistic Gymnastics
Event: Pommel Horse
Produced Britain's first ever individual Gymnastics medal in 100 years in Beijing, with a brave routine in the final; now Smith is expected to go for gold in London. Krisztian Berki, gold medallist from China, has already claimed Smith's routine for this summer is potential unmatchable should he pull it off. The Hungarian's praise could be Smith's trump card, and four years wiser, with a world and European championship silver, he's primed for gold.