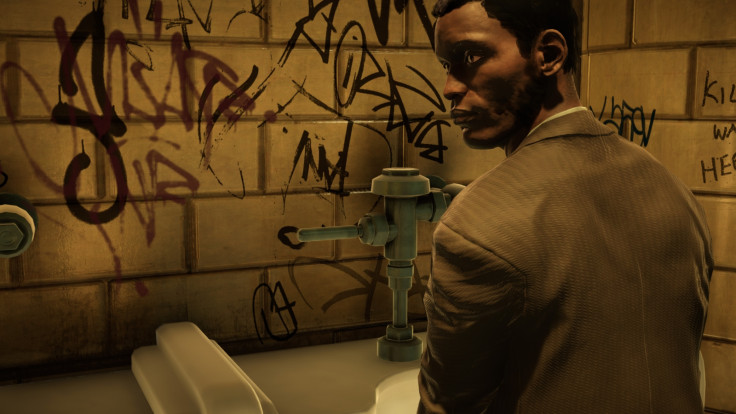 With The Tearoom, video game designer Robert Yang is challenging video game censorship and lampooning America's gun obsession while depicting the risks involved in cruising public bathrooms for gay sex in the 60s.
In Mansfield, Ohio in 1962 police set up hidden cameras in a public bathroom to catch gay men in the act of engaging in consensual sex. The footage was eventually found by an artist named William E Jones, who used audio from it his 2007 documentary Tearoom.
A tearoom is US slang for one of these bathrooms where gay men would go to hook up.
Jones described the edited voiceover as "as illiterate and hateful a text as I have ever heard committed to film" (via The Guardian).
The found footage revealed a diverse array of men who were naturally reary of each other, fearing one might be an undercover police officer. It was a reasonable fear giving many were later arrested.
Yang has made a game of the ritual in these bathrooms, as men standing at urinals make eye contact for prolonged periods to read each other and decide if sex is on the cards, while also looking out for police.
On-screen icons let players know whether it's appropriate to be making this eye contact or not, all while rooted to the spot in front of a urinal.
"A lot of it is based on this sociological study by Laud Humphreys called Tearoom Trade," Yang told the Guardian. "[He] actually calls it a game, and tries to write out what the rules are and stuff, so it's almost like a game design document.
"A lot of it is eye contact, so they'll be peeing and then they might look at you and then you look at them, and then you look away and then they look away ... stuff like that."
Players can only look around at this stage of the game, at other men, out windows or down to urinate. When the player and another character reach an unspoken agreement however, the game shifts.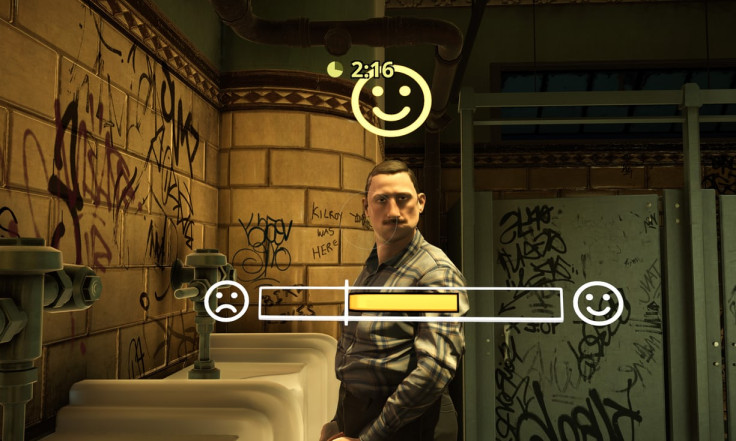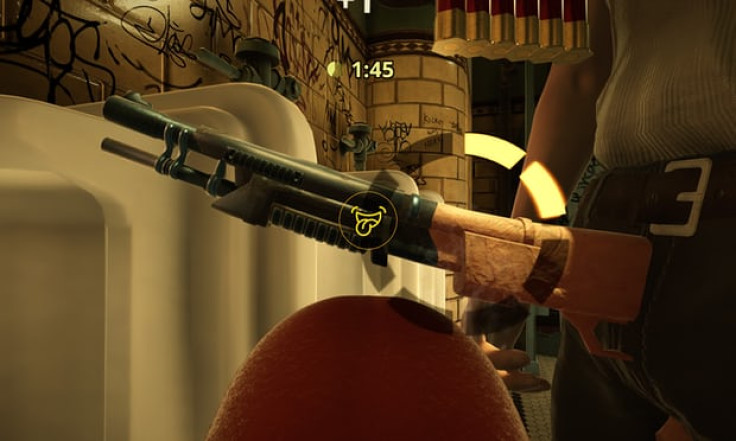 Moving to crotch height, a tongue appears on screen, but the player's sexual partner doesn't have a penis. He has a gun. In fact there are a variety of guns, and finding and licking them all is a goal for players, but the longer they play the more likely it is they'll get busted by police and lose their progress.
Why guns though?
This was a response to streaming service Twitch issuing bans to users streaming Yang's previous games, which include dick pic simulator Cobra Club and Hurt Me Plenty, a game about consent and BDSM.
"I thought I would just change my depiction of sexuality to something that video games and Twitch would never ban," he said.
Yang is also interested in how this makes fun of gun culture and gun fetishism in the US and video game industry, describing a "very strange relationship" between guns and gaming.
The Tearoom is available to download for free, or for a price of your choosing, from Yang's itch.io page.