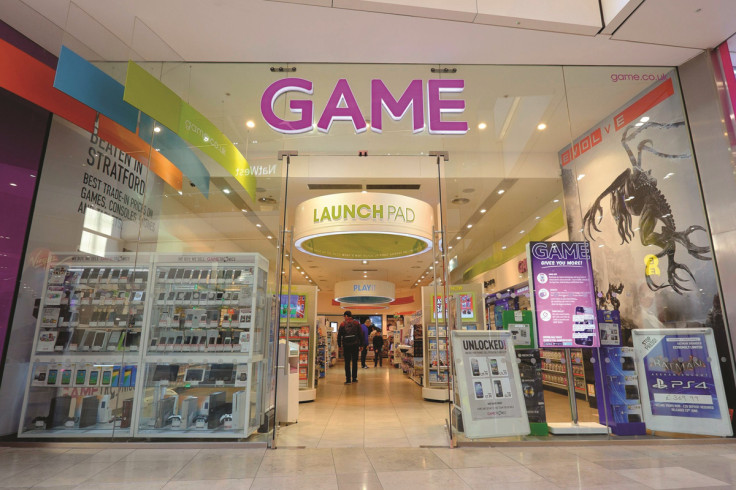 Sports Direct has bought a 25.75% stake in troubled video game retailer Game Digital in part because of "opportunities" in the growing esports market. It is the latest in a string of high street investments made by Mike Ashley, owner of the sporting goods brand.
Game Digital announced in a statement to the London stock exchange that Sports Direct had acquired 44 million shares in the company, adding that it was "pleased that the strategic value of the group has been recognised by Sports Direct."
Game added that it was looking forward to working with Sports Direct "to explore the clear opportunities that a constructive partnership and collaboration can deliver for all stakeholders in the gaming, live events and rapidly growing esports markets in which it operates".
Last month Game issued a warning to investors saying it would deliver profits "substantially below previous expectations" in part due to a shortage of Nintendo's popular new Switch console, sales of which had boosted Game's business after its launch in March.
Shares in the company rose 23% on Wednesday amid speculation of Mike Ashley's investment, but its market valuation still sits at £33.74 million following a slump in shares following the profit warning.
Game owns 580 shops across the UK and Spain and in recent years has invested heavily in the booming esports market. In March 2015 the retailer bought esports event organiser Multiplay in a takeover deal worth £20m.
Mike Ashley, who also owns Newcastle United football club, has built up a portfolio of high street investments including stakes in Debenhams, French Connection and Findel all made through either Sports Direct or investment vehicles.
Ashley's business dealings and practices have been in the spotlight recently due to an ongoing court case over a £15m pay deal Ashley allegedly promised former colleague Jeff Blue during "a big night out with the lads".
The case has revealed a number of stories about Ashley, who described himself as a "power drinker".
"I like to get drunk, I'm a power drinker," he said. "My thing is not to drink regularly, it's to binge drink. I'm trying to get drunk – will you accept that? I was drinking to get pissed and have a good night out."
The billionaire has also been under fire for his running of Newcastle United, for his staff's working conditions and for effectively paying staff below the minimum wage according to a report from The Guardian published in late 2015.