Tech for Good: Here are the top 10 UK innovations that are helping people and making a difference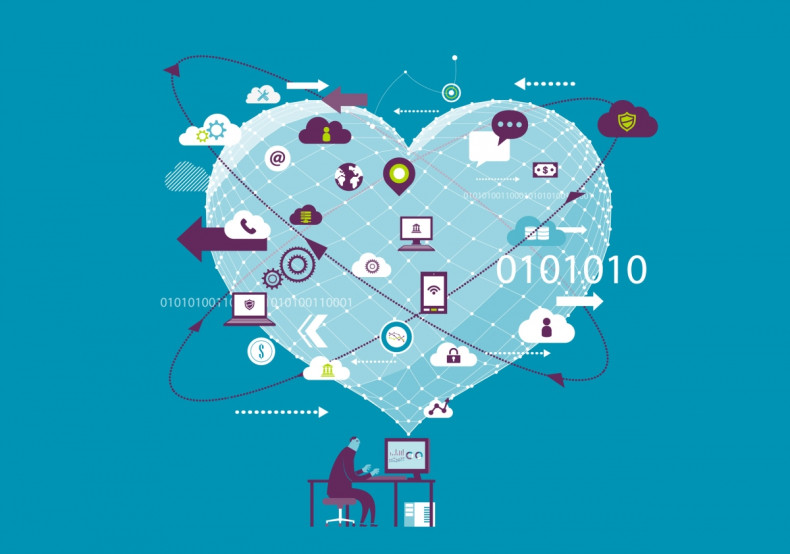 People often say that they would like to change the world, but how would you actually go about it? Nominet Trust, the UK's leading social tech funder helps to discover worthwhile start-ups who use technology in a creative way to address social challenges, and each year, the organisation releases the NT100 – a list of the top 100 companies in the world creating inspiring solutions judged by companies and charities like Facebook, Salesforce, Telefonica (O2), Oxfam and Comic Relief.
Out of the 100 solutions, 30 of them are based in the UK, and IBTimes UK has picked our top 10 innovations out of that list to highlight. To see the rest, check out Nominet Trust 100's video below and their website.
Here are the top 10 innovations from the UK that are making a difference:
---
Andiamo
---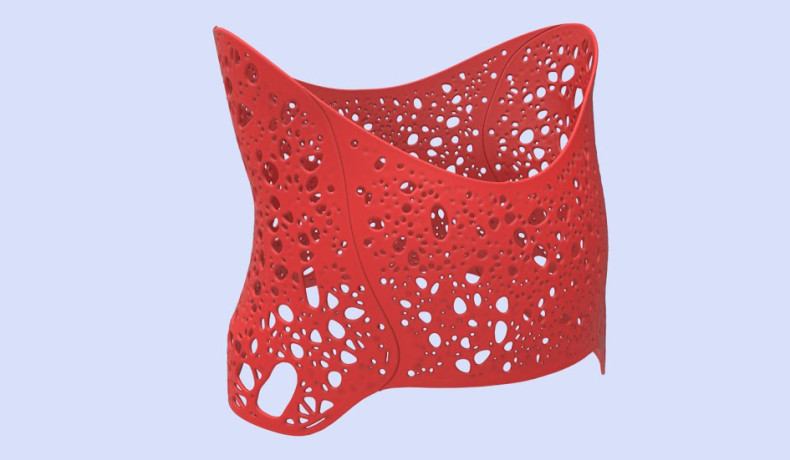 Andiamo is a startup that aims to reduce the waiting periods disabled children have to endure before they can receive orthotics – such as artificial limbs or equipment to improve their posture and mobility – from 13 weeks down to just 48 hours using 3D printing, which also makes orthotics more affordable.
"Mobility is a basic human right and Andiamo's mission is to ensure that every person that requires an orthosis is able to access and afford one within a week of their need," said Andiamo's creators Naveed and Samiya Parvez. "We are bringing down the level of expertise needed to make a medically effective orthoses and scaling this so we can reach everyone that needs it globally."
Read IBTimes UK's interview with Andiamo from October 2014 here.
---
Give Vision
---
Give Vision is the world's first blind-friendly interface for smart glasses. It provides innovative hands-free control of your smartphone, a range of image recognition features and the ability to magnify. The solution uses optical recognition, gesture control and computer vision to translate information for people with visual impairments, for example a camera will take a picture of a sign or printed text and Give Vision will verbally read out the text.
"The Visual aid market is dominated by expensive desktop scanners and hand-held magnifiers with basic functionality, which have not changed for 25 years while sight loss is a growing problem worldwide," said Elodie Draperi, a relationship activator at Give Vision. "Our solution combines different ways of accessing visual information translating it into audio in real time and also enhancing people's remaining sight."
---
Instant Detect
---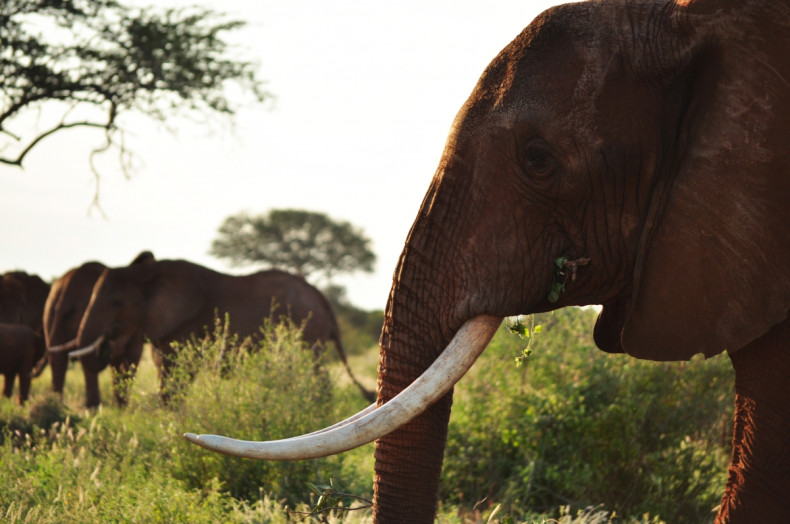 Instant Detect is a camera trap system that is being used to help tackle poaching of endangered species by providing an early warning system for rangers and for remote wildlife monitoring. It comprises not only camera traps but also seismic and magnetic ground sensors which are specifically designed to detect the presence of humans for anti-poaching operations.
Even better, members of the public can participate by downloading the Instant Wild app for iPhone, which allows users to identify animals in live images captured from our global network of camera traps, thus saving conservationist thousands of hours by helping to sort the images by species group. This enables scientist to analyse the data much faster and assess whether the threatened animals are increasing or decreasing.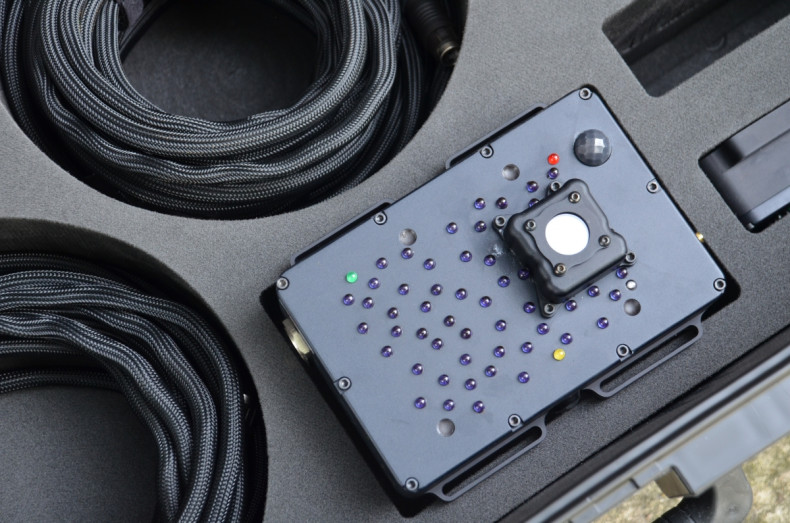 ---
Azuri PayGo
---
Azuri Technologies' PayGo Energy service is enabling 600 million people in rural areas of 11 countries in sub-Saharan Africa who are currently living without electricity in their homes to access affordable, pay-as-you-go electricity for lighting and device charging, which helps them to save money, reduce CO2 emissions, improve air quality and be more productive.
"Some of the world's poorest people are paying as much as 80 times more for their energy. By combining mobile and solar technology, Azuri enables rural off-grid households to access more energy for less, with all the added benefits that clean energy brings," said Azuri CEO Simon Bransfield-Garth.
---
GyroGlove
---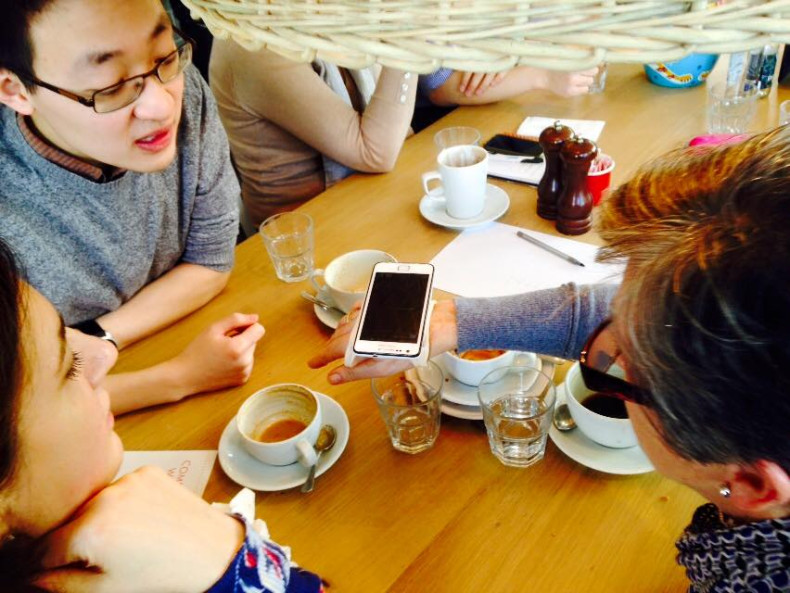 The GyroGlove is a special glove that uses spinning gyroscopes to help stabilise tremors in the hands to help people who have severe problems holding and manipulating objects. The solution also uses intelligent electronics to track the progress of the medical condition, displaying the information on a smartphone. It was created by GyroGear, a startup comprising of students and graduates from Imperial College London.
"GyroGear is a startup developing wearable technology for Parkinson's Disease, Essential Tremor, and other hand tremors. Hand tremors affect up to 200 million people globally, and this is a big step from current treatment (medication and brain surgery). The glove aims to reduce tremors by around 60% – without the need for any kind of invasive surgery," said GyroGlove co-founder Faii Ong.
"Early stage testing demonstrates significant reduction of tremors of over 80%. Our core objective is to restore quality of life via control of the hand and affected limbs."
---
Life Lites
---
Life Lites is a children's charity that donates "magical technology" packages for terminally ill and disabled children in 40 hospices in the UK completely for free, such as screens that can be controlled just by eye movements and iPads for use in therapy.
"We set out to find what it was that we could give these children, whatever their abilities, that would enable them to join in with their brothers and sisters. It could be playing games, using a computer, being creative, controlling something for themselves and, most of all, communicating with their families for as long as it was possible," said Life Lites' communication officer Hema Chouhan.
---
MOM
---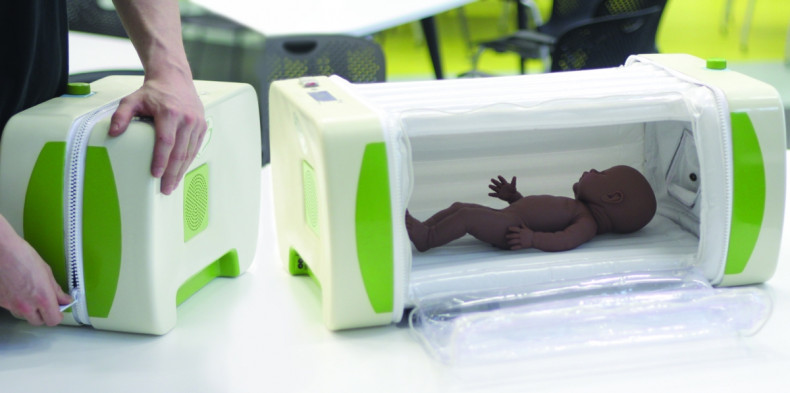 MOM is an inexpensive, electronically controlled, inflatable incubator that can help to decrease the number of premature child deaths in refugee camps by providing a stable heat environment, humidification and jaundice lighting and complies with British incubation standards.
The electronic prototype maintains the correct environment in terms of heat, humidity and jaundice lighting – the same features that incubators have in first world countries. The incubator's electronic components use very little power and have the ability to be operated without a mains power source for over 24 hours by using available systems (eg solar power and car batteries).
"Premature birth is the largest killer of under-fives around the world and part of this is due to the lack of sufficient incubation. MOM is trying to counter this problem by providing access to suitable medical equipment that works in any environment," said James Roberts, the founder of MOM.
---
Open Bionics
---
Open Bionics is a startup that makes bionic hands using open-sourced 3D printing software and robotic sensors, to dramatically lower the cost of prosthetics, since a bionic limb can cost up to £80,000 ($122,000) via traditional methods and take three months to make. The Bristol-based start-up reckons that it can provide an amputee with a bionic hand for less than £2,000 in less than a week.
The solution is still in the prototyping stage, but it is emblematic of a gradual, but burgeoning interest in how new technologies can help meet disabled people's needs.
---
PulseGuard
---
PulseGuard is a heart rate monitor that detects a rise or fall in heart rates to not only detect seizure activity but any early onset of cardiac difficulty that will require immediate medical intervention to help preserve life.
The heart rate is accurately detected by reading the blood flow through the capillaries under the skin on the arm or leg, so no false alarms from poor peripheral circulation and the wireless sensor transmits data via Bluetooth technology to the PulseGuard app for iPads.
"It's fantastic to be able to use modern technology to help parents in our situation, caring for their children, and to be able to give them peace of mind at night when they're sleeping. We designed the system for my son who has severe epilepsy," said PulseGuard co-founder Adrian Perry.
"We used to be up checking on him throughout the night and now the technology alerts us when he has a seizure. Feedback from parents has been brilliant and we've sold 194 units to date since last we launched last October."
---
Techfugees
---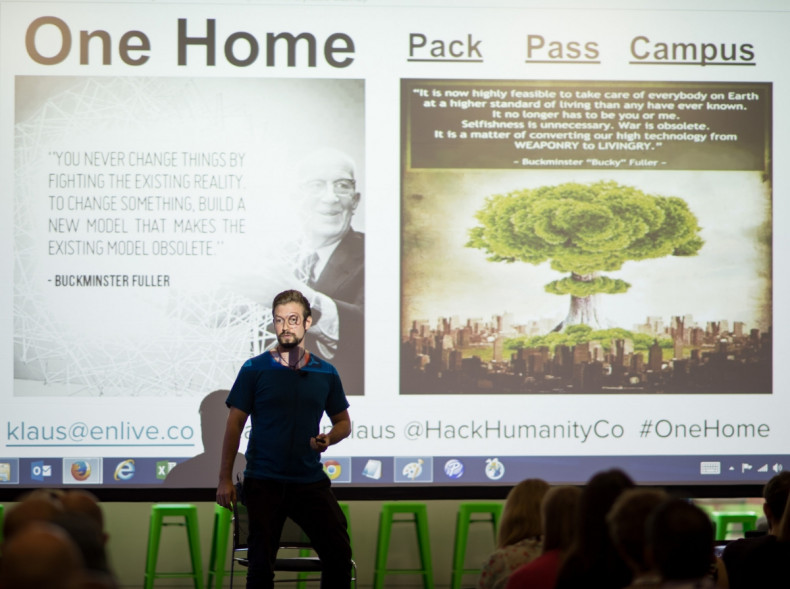 Techfugees is an initiative that aims to bring together those working with technology in innovative ways to apply their skills to solve the issue of migration and the problems that refugees face arriving in Europe. It leverages the highly skilled tech community to bring them together to crowdsource and develop tech solutions, such as GeeCycle, where people can recycle their mobile phone to a refugee, and portable solutions to help refugee camps get access to Wi-Fi.
"Techfugees started out as a simple idea. I had to engage the tech engineers and startups in my world with the NGOs, and even refugees themselves to try and bring the power of technology to bear on the crisis," said Techfugees founder Mike Butcher.
"Now joined by a small team, we've clearly tapped into a zeitgeist to try and help. We're not saying tech can be a magic wand waved over this huge issue. But it's 2015, not 1939, and smartphones and the web have the capability to find lost families, report human rights abuses and perhaps even disrupt the smugglers."