Tech Nation acquired by Founders Forum Group as British government withdraws funding
Following the acquisition, Tech Nation programmes and reports will be delivered within the Founders Forum Group portfolio. Meanwhile, the British government allocates funding to Barclays instead.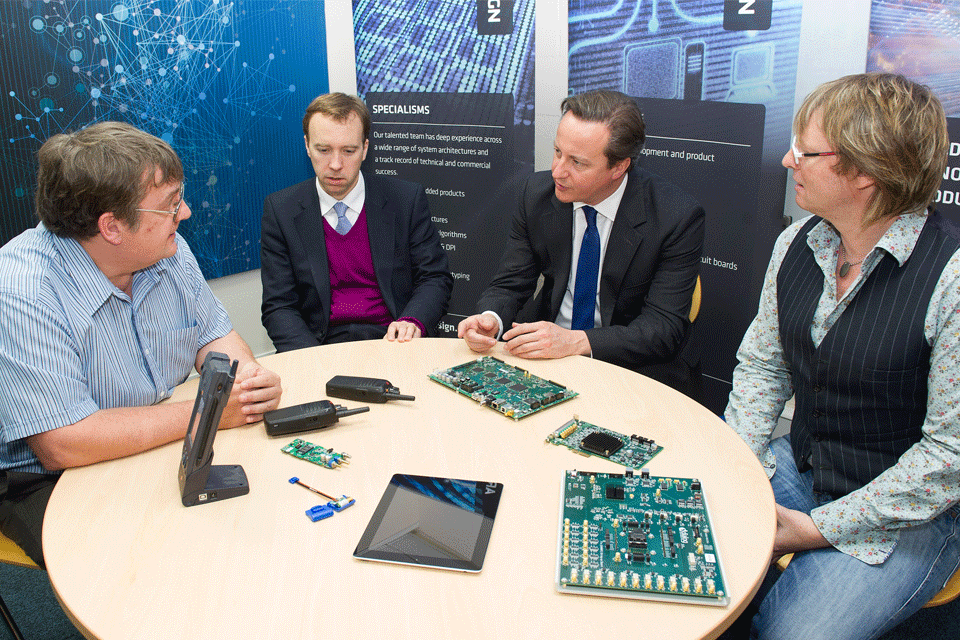 When Tech Nation, a national growth platform for UK tech companies, announced the withdrawal of their funding from the Department of Culture, Media and Sport (DCMS) on January 31st this year, uncertainty set in over the future of the growth platform.
After providing successful support to tech firms for over a decade, with the DCMS deciding instead to award its funding to Barclays Bank, Tech Nation declared that its activity was not "viable on a standalone basis."
Alumni of Tech Nation programmes include the decacorn companies Revolut, Wise and Farfetch, who are each valued at over $10 billion. Other Tech Nation alumni include Skyscanner, Darktrace, and Monzo.
Moreover, given that over one-third of UK tech unicorns (companies valued at over $1 billion) and decacorns have graduated from a Tech Nation growth programme, many entrepreneurs are likely to be familiar with the influence of growth platforms.
After asking British organisations to articulate their interest, Tech Nation chose the Founders Forum Group (FF Group) to oversee their next steps in the world of tech development. FF Group's "existing impact in the UK tech ecosystem," as well as its "focus on supercharging entrepreneurial growth both in the UK and globally" made it a suitable candidate for Tech Nation's acquisition.
Going forward, Gerard Grech, Tech Nation's outgoing founding CEO, and Sarah Wood, Tech Nation's Board Director, will play a role in steering the transition on FF Group's Tech Nation Advisory Board.
Created in 2005, the FF Group works to support entrepreneurs at different stages of their business journey. FF Group forums bring together founders, investors and corporate and government leaders at various worldwide locations to address "era-defining" questions. With locations including Los Angeles, Rio de Janeiro, Tel Aviv, Mumbai, Paris and Hong Kong, the FF Group have "hosted over 40 forums in more than 20 cities worldwide."
For example, in partnership with Informa Tech since 2019 and other sponsors, FF Group hosts the London Tech Week, which brings together influential leaders and decision-makers to ignite "conversations around digital transformation, diversity, and innovation."

Following the acquisition, the FF Group will now take on the responsibility of Tech Nation's mission of empowering tech entrepreneurs, scaling innovative startups, and providing "a united platform for UK tech founders." Consequently, Tech Nation programmes and UK tech sector reports will be relaunched within the FF Group portfolio. Therefore, the FF Group will continue to develop the work of Tech Nation.
FF Group CEO, Carolyn Dawson OBE, has expressed her delight that FF Group will be "carrying the Tech Nation brand forward." She explains how Tech Nation programmes including Future Fifty, Net Zero and Rising Stars "align succinctly" with "existing initiatives" at FF Group, with their mission of supporting entrepreneurs and founders also aligning with Tech Nation's role as a supporter of tech firms.
Tech Nation's impact
Tech Nation's acquisition by the FF Group marks the end of an impressive era of UK tech development during the last decade. With the UK tech ecosystem valued at $1 trillion, the UK is now the number one digital economy in Europe, coming third in the global rankings.
Looking ahead to the future, in a recent report, Tech Nation estimates that the value of the British tech ecosystem can grow to $4 trillion by 2032 with the right conditions. However, the tech sector currently faces recruiting problems, with 55,000 unfilled positions.
According to Stephen Kelly, Chair of Tech Nation: "UK tech jobs have grown from two million to five million with tech sector growth of 5 per cent CAGR contributing half of the overall UK economic growth." Crucially, Kelly also explains how Tech Nation has played a key role in supporting Britain's 6000 tech scale-ups which have "powered more than 90 per cent of the job creation in this golden decade."
Tech Nation's lasting Impact report highlights some key statistics pertaining to the last ten years of tech growth. They include $157 billion of investment into British tech companies, 135 tech unicorns, 10 tech decacorns and 4.8 million jobs. The report highlights Tech Nation's impact, with over 1,300 companies graduating from Tech Nation growth programmes, and £15 returned on every pound invested by the UK government.
© Copyright IBTimes 2023. All rights reserved.