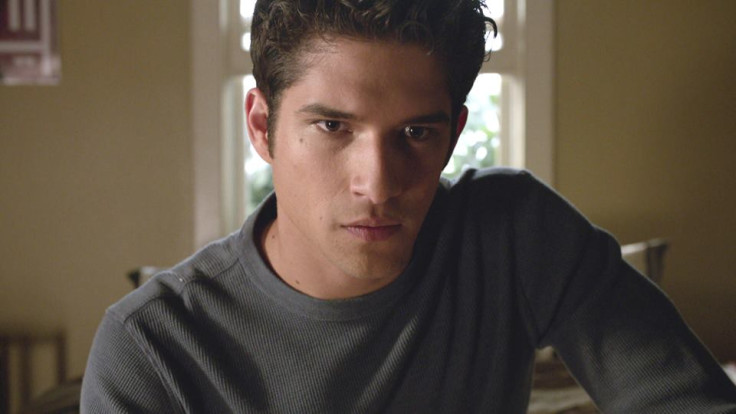 Even as filming continues for MTV's hit series Teen Wolf season 5, actors of the show have shared some behind-the-scene images and revealed details of the storyline of the upcoming season.
The season 5 premiere episode is titled, Creatures of the Night, which will air in June 2015.
According to TV Line, a recurring character and his boyfriend will feature in episode 4 of season 5.
The fourth episode of season 5 is titled, Condition Terminal, which will introduce two characters Corey and Lucas.
The TVLine report says: "The pair will make their debut when Corey finds his way into the operating room after sustaining a strange wound (no doubt Mrs. McCall's supernatural Spidey sense will go off with this patient). The injured teen will quickly start to talk about his boyfriend, and it sounds like Lucas will have recently suffered a personality change."
Previously, Linden Ashby (Sheriff Stilinski) had shared some details of the upcoming episode, and it sounded like Corey and Lucas' could make for an exciting episode.
Okay, Just finished reading Episode #504 and... HOLY CRAP!!! I mean,,, That's 100% all that I can say, HOLY F---ING CRAP!!! @MTVteenwolf

— Linden Ashby (@lindenashby) February 11, 2015
Arden Cho, also shared a picture of herself with male lead Tyler Posey.
Chillin with these two kitties @tylergposey & Mr. Bobcat #Teenwolf https://t.co/o85jc8ycld — Arden Cho (@arden_cho) February 24, 2015
Here are a few more set pictures shared by the official Teen Wolf account.
HAPPY MONDAY. You deserve this @DSprayberry @tylergposey pic.twitter.com/mYG2gaq8QB

— TEEN WOLF (@MTVteenwolf) February 23, 2015
❤️HAPPY SATURDAY❤️ #TeenWolfSeason5 pic.twitter.com/VrjqCgo3Vl — TEEN WOLF (@MTVteenwolf) February 21, 2015
Just hangin in Scott McCall's bed nbd #TeenWolfSeason5 pic.twitter.com/0VVWned3QO

— TEEN WOLF (@MTVteenwolf) February 17, 2015
BACK TO SCHOOL WE GO #BeaconHills #TeenWolfSeason5 pic.twitter.com/XZhQKIgjET

— TEEN WOLF (@MTVteenwolf) February 12, 2015
Meanwhile, the upcoming new season is expected to continue digging into the lives of Kira (Arden Cho), Derek (Tyler Hoechlin) and his werewolf evolution, Malia (Shelley Hennig), Peter Hale (Ian Bohen), Chris Argent (JR Bourne) and Liam (Dylan Sprayberry).
In the upcoming season, Desert Wolf's real identity could be revealed along with the supernatural creature Deputy Parrish (Ryan Kelley).