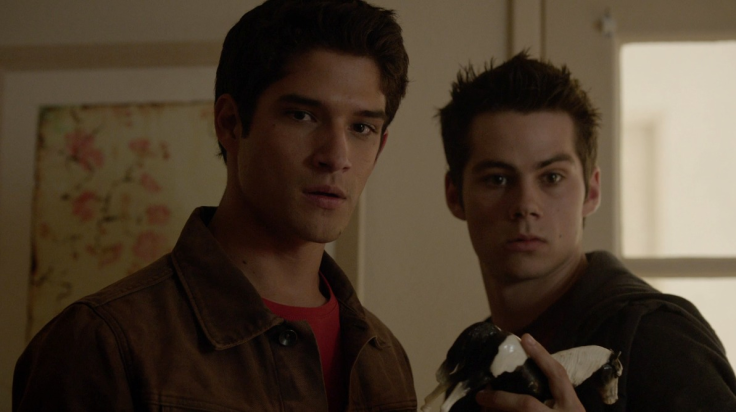 Teen Wolf season 5's summer finale will test Scott and his pack as they face their toughest opponent to date.
The fifth season has been a wild ride for the Beacon Hills students, with the arrival of Dread Doctors. Parrish was compelled to steal and burn the bodies of all their chimeras, and Scott and Stiles's friendship has been through a rough ride this season.
The last episode featured the moments that fans of Teen Wolf had been dreading - Scott (Tyler Posey) finding out that Stiles (Dylan O'Brien) had killed Donovan (Ashton Moio).
Stiles begs for forgiveness and tries to convince Scott that Donovan's death was in self-defence, but to no avail. "We can't kill those we're trying to protect," Scott says, which makes Stiles angrier because he has not been able to live up to Scott's True Alpha ideal. Then Scott kicks Stiles out of the pack, making things worse.
Episode 10 is titled Status Asthmaticus, which will air on Tuesday, 24 August on MTV.
The title suggests trouble for the pack as Status Asthmaticus is the term for asthma attacks that follow one after the other without pause. The title hints that Scott's issues with asthma aren't over yet, as only a few episodes ago his attacks had given Scott and his pack quite the scare.
According to the official synopsis, "With both lives and friendships on the verge of being destroyed, Scott and his pack are going to face their greatest enemy yet."
The synopsis talks of lives and friendship on the verge of being destroyed hinting at Scott and Stiles's fallout. But will the two find a way to repair their relationship in the summer finale?
Facing the Dead Doctors will not be easy for Scott. Perhaps, Stiles can help take those monsters down? We need to wait and watch what happens next.