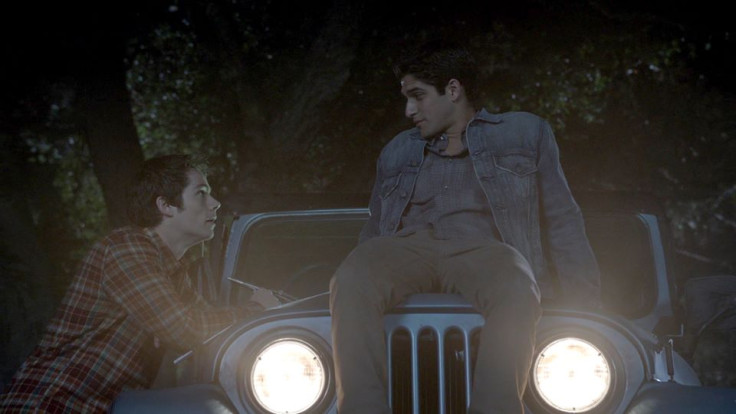 Teen Wolf season 5 is getting scarier following the addition of the new villains who call themselves Dread Doctors.
The upcoming episode is titled A Novel Approach, where the pack will continue to battle the Dread Doctors.
According to the official synopsis for episode 5, "The pack enters Eichen House in order to learn more about the Dread Doctors."
Teen Wolf's Kira may be taking her kitsune powers just a tad too far, when she threatened to cross the line in episode 4, but was stopped in time by Scott. Besides, Donovan, the criminal who was taken by the Dread Doctors, took a tasty bite out of Stiles.
Showrunner Jeff Davis warned the fans that Scott (Tyler Posey) and Stiles (Dylan O'Brien) will be in for some bitter disappointment in episode 5.
"Something happens in episode five in the beginning of the episode that causes a rift between Scott and Stiles and threatens their relationship," Davis said at the convention. "It's something that Theo (Cody Christian) uses. You'll see these two possibly headed for a breakup."
The promo for the upcoming episode shows Stiles along with the pack visiting Eichen House inmate Dr Valack (Steven Brand) to find out more about the masked villains.
"What do they want?" questions Lydia. Dr Valack replies, "Everybody wants something, don't they?"
We already know that Valack claims to possess extrasensory perception and actually has a third eye in his head. Perhaps that could help the pack understand why the Dread Doctors are turning ordinary people in Beacon Hills into murderous supernatural creatures.
The promo also shows Scott and Kira (Arden Cho) learning that bodies have been stolen from the morgue.
What will Scott and Stiles discover about Dread Doctors in A Novel Approach? Teen Wolf airs on Mondays at 10pm ET on MTV.