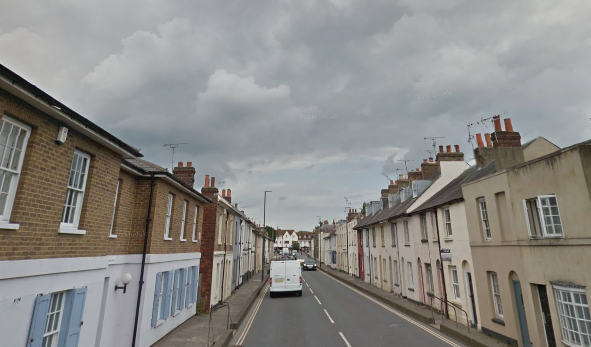 A teenager has been arrested after reports of two so-called 'acid attacks' which left three people needing hospital treatment in Kent.
The alleged double assault took place during rush hour just outside Canterbury city centre, with Kent Police confirming that a "noxious substance" was sprayed during the attack.
Officers are now carrying out tests to establish exactly what the substance was. Following the incident a 17-year-old boy from London was arrested and remained in police custody on the evening of Friday 10 February. Three people were taken to hospital, but no serious injuries have been reported as of yet.
A Kent Police spokesman confirmed the incident saying that "an altercation" is thought to have taken place and all of those involved have been accounted for.
The Kent Messenger newspaper reported that their sources say the chemical was thrown at four people in two separate locations near Rheims Way and St Peter's Place close to the centre of the city at around 4pm.
Kent Fire and Rescue Service and paramedics were called to the scene while police remain nearby in order to carry out further inquiries. Eye witnesses say that police have been searching the nearby River Stour after a cordon was set up.
Kent Live reported only yesterday (Thursday 9 February) that a man in his 20s was sprayed with "a clear, noxious liquid" into his face from a container in the city.
Rich Airey, from the South East Coast Ambulance service (SECAmb), said following the incident: "A call came in just after 4pm to St Peter's Place. We responded to a report of assault and a number of vehicles are at the scene and it is ongoing."
In response to the police incident, Kent Highways said the road is closed in both directions between St Dunstans and Rheims Way. Traffic jams have been reported in the area as police cars and ambulances remain at the scene.