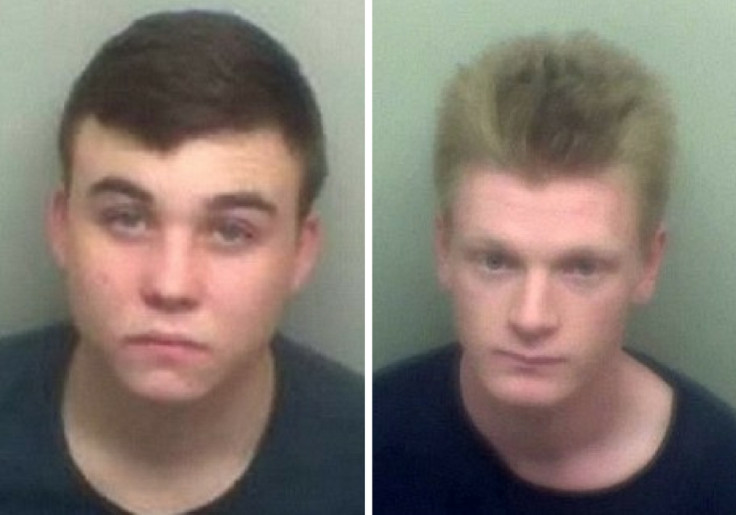 A teenager who was hailed as a "legend" after his friend filmed him raping an unconscious woman at a party has been jailed. Jamie Leppard, 19, and his friend ,Tommy Conway, 18, both from Rochester, Kent, were jailed for sexual offences linked to the assault of an 18-year-old woman at Maidstone Crown Court, according to reports on Sunday (1 August)..
The woman was said to be "'completely comatose" and "unable to consent" after drinking vodka, Malibu, Bacardi, beer and wine at a birthday party. A judge added that Leppard showed "no remorse" after the incident in March last year.
Leppard was sentenced to eight years prison time in a youth custody unit, while Conway was convicted of sexual assault and sentenced to two years and five months. Their friend Harry Ludlow, 20, also admitted a sexual assault but is yet to be sentenced.
The court heard how the group of five went to Leppard's home to play drinking games before he led the victim upstairs to his room. After a while the victim's friend burst in and began filming them. Conway and Ludlow then ran into the room with Conway jumping on top of Leppard as he was having sex.
Conway and Ludlow then made imitate sex movements when her friend went downstairs. Later Leppard is seen behind the girl having sex withher before Ludlow and Conway slapped her bare bottom - a clip shown to the jury - before Conway said: "Man, give me a turn".
They left the victim lying face down on the bed. Shockingly afterwards Leppard is described as a "legend" by his friends before he said: "No way. She is asleep innit, a girl that's asleep innit, that's technically rape."
According to the Daily Mail, as clips were shown to the jury, prosecutor Nina Ellin said:,"Her head is back and she is not reacting, even with three men on top of her. You will hear laughter. She was lifeless. That must have been obvious to Jamie Leppard."
The prosecutor added that the victim was eventually dropped off home by Leppard. She knew nothing of the assault until her friend showed her the harrowing video and as Leppard did not use contraception the victim had to go for doctors appointments.
Judge Statman said: "I am satisfied this is a case where you had a deep-seated streak of arrogance that materially affects the way you react towards women and this needs to be addressed and focused upon in the future. Regrettably, from start to finish, you have shown absolutely no remorse for what you have done."
Leppard, who was 17 at the time of the offence, denied two charges of rape. He was found guilty of one and acquitted on another, while Conway denied two offences of sexual assault but was convicted and sentenced to two years and five months in a youth custody facility.
Ludlow admitted one offence of sexual assault but he is due to be sentenced for four offences of sexual activity with a ten-year-old child child - which had been committed when he was 14-years-old - at a later date.