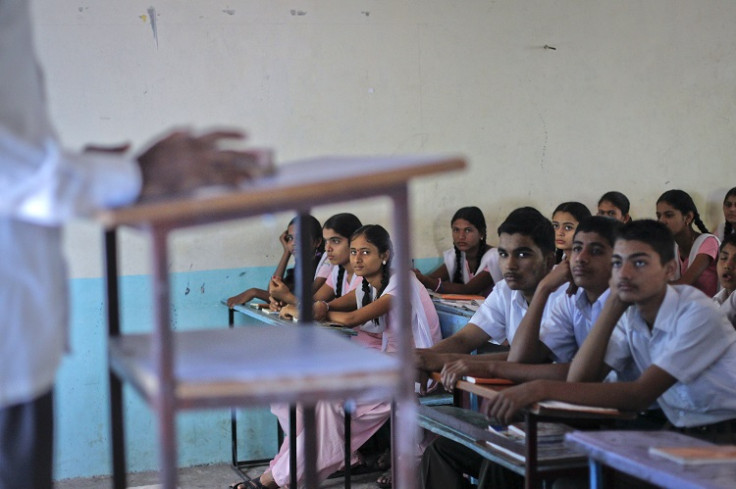 A 12-year-old boy took his own life after one of his teachers made him stand on a table as punishment for three hours over some issue.
Navneet Prakash from the north Indian city of Gorakhpur in Uttar Pradesh state died on Wednesday (20 September) afternoon after he consumed poison on 15 September. He was a grade 5 student of Saint Anthony's Convent School.
On 15 September,the boy reportedly came home upset and quietly went to his room upstairs. "After some time, he came down and asked for food. His mother gave him food and after having a bit, he took water in a glass that he brought along with him," father Ravi Prakash, a Physics teacher in a college, said.
When he did not come downstairs for long, his worried parents went to check and found Navneet unconscious with foam coming out of his mouth. The parents immediately rushed him to Baba Raghav Das Medical College Hospital in the city, where he died on Wednesday.
In a suicide note written in Hindi, the boy had accused his teacher, Bhavna, of harassing him and pressuring him to join private tuition classes.
He had also urged his parents not to believe what his teacher says. "Papa, today is my first exam and my class teacher kept me crying till 9.15 am... I was kept standing for three periods. She only listens to her sycophants... I am going to end my life today... Please ask my ma'am not to give such a severe punishment to anyone. Goodbye, mummy, papa & didi (elder sister)," Navneet wrote in the note.
Since then, his parents and relatives have been protesting against the school's management. Some protesters have even hurled stones at the school building, damaging windows and vehicles.
A police complaint has been registered against the school manager as well as the principal. The teacher in question has also been taken into custody.
"We have arrested the teacher, Bhavna, and the matter is being investigated," Vinay Kumar Singh, superintendent of the city police told India Today.
A postmortem has been conducted and the police are awaiting the report.
"Probably, he has consumed some poison as foam was coming out from his mouth when the family members rushed him to the hospital," Singh added.