Lingerie-clad models hit the runway in Paris for the laciest and raciest catwalk event of the year — the Victoria's Secret fashion show. Highlights included sisters Bella and Gigi Hadid joining forces for the first time, performances by Lady Gaga and The Weeknd, as well as a $3m (£2.4m) Fantasy bra modelled by Jasmine Tookes.
Swedish model Elsa Hosk kicked the show off, strutting out in a cropped bustier enveloped in a huge, three-dimensional red Chinese dragon. Kendall Jenner — in blood red — wore thigh-high boots, a long-line plunging bra and suede angel wing. Gigi Hadid looked like she would take off in flight, sporting a hand-painted cape with an Aztec-pattern that billowed as she walked.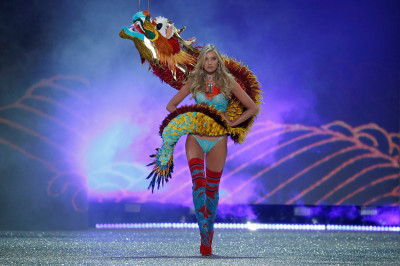 Twenty-five-year-old Jasmine Tookes was selected to wear the $3m Victoria's Secret Fantasy bra – the piece de resistance of the runway display. The bra, glimmering with thousands of gemstones, was designed by Eddie Borgo and handcrafted over 700 hours with gems from jeweller AW Mouzannar. Tookes said the bra was constructed on a mould of her upper body, literally made to measure.
While the bra may be perfect for the runway presentation, Tookes joked she probably wouldn't want to go for a jog in it, given its weight. "It's very heavy; it weighs more than 450 karats. It weighs down on my shoulders a little bit, but it's so worth it," she said, cheekily adding: "I might jog out of this show with it though."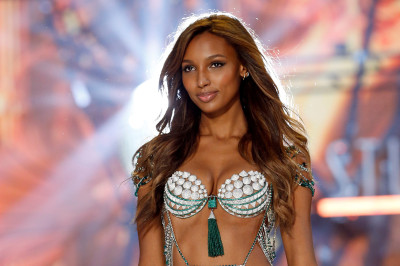 The show was divided into six thematic sections, reflected in the colourful styles worn by the models: Road Ahead, Mountain Romance, Pink Nation, Secret Angel, Dark Angel and Bright Night Angel. The signature wings fluttered throughout — in feather, silk, gold gild, suede and Swarovski crystal.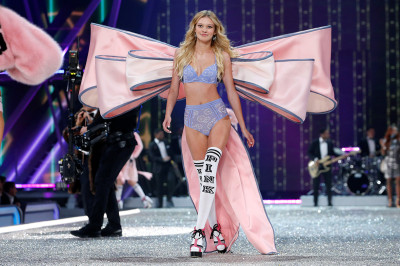 With a retro bleached hairstyle, Lady Gaga gave a rousing and gutsy live performance. At one point her microphone got stuck in the tassels of her dark cowboy hat, but she continued singing.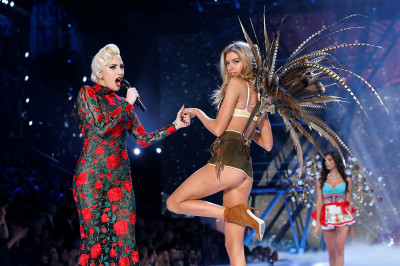 Bruno Mars performed several times, ramping up the energy and using the catwalk as his stage — in signature shades, with tuxedo-wearing backing dancers jiving behind him.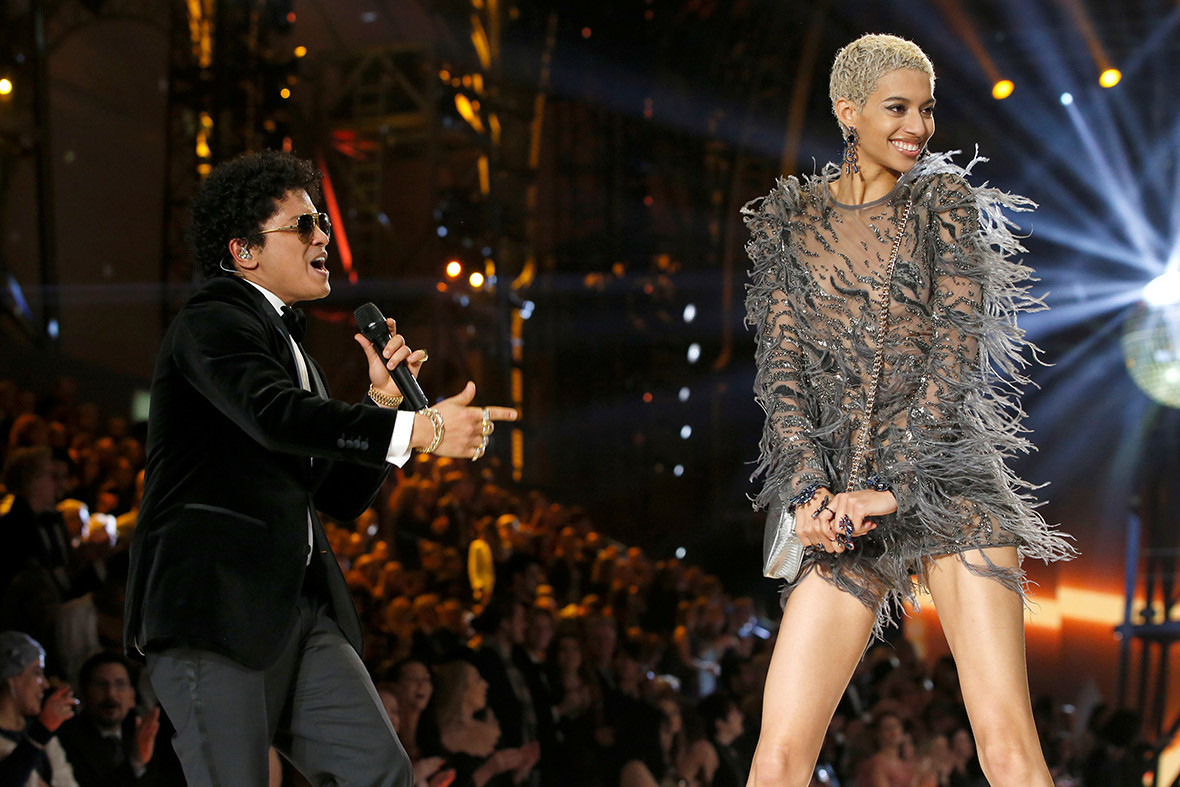 The Weeknd got the biggest cheers of the night. The singer serenaded Bella Hadid — with whom he has been romantically linked — with his hit song Starboy, and almost followed her up the catwalk as she walked in a lace gown with silk organza corset.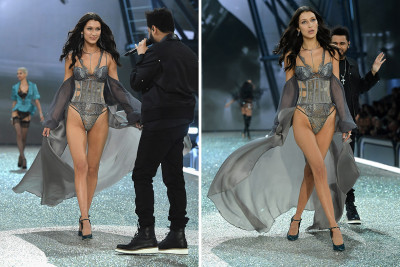 The show, hosted in the Grand Palais, opened among tight security one year after attacks in Paris. But this didn't appear to phase the Angels. "Paris is the capital of fashion, you know, all the best fashion shows happen here so it makes sense that Victoria's Secret fashion show is here now," Adriana Lima said.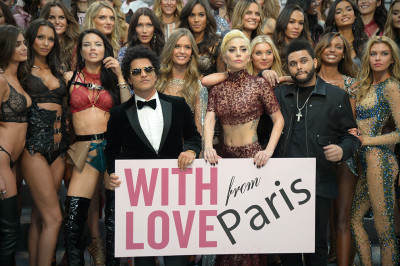 As the show ended, a million pieces of glittered ribbon fell on the Angels and the adoring crowds.