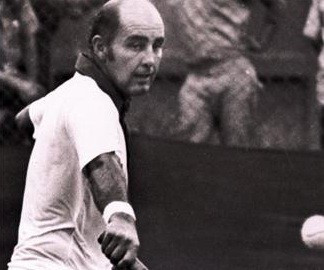 An investigation into rape allegations against Hall of Fame tennis player Bob Hewitt has been concluded, police in South Africa have said.
At least five women have claimed Hewitt molested them while he coached them from the 1970s and 90s.
One alleged victim, Suellen Sheenen, said Hewitt started abusinge her when she was nine years old. She said the abuse continued until she was 14.
Sheehan, a businesswoman from Johannesburg, asked South African police in December to launch a rape investigation against Hewitt.
Police say they are awaiting guidance from prosecutors on how to proceed with a case involving allegations dating back more than 30 years.
Lt Col Lungelo Dlamini said: "The matter is at the director of public prosecutions in Johannesburg for a decision,
"The investigation has been finalised. We are waiting for a decision on whether someone should be charged."
Sheehan, 42, only spoke out about the matter last year. "To say his name now is easy. A year ago, I couldn't say it," she told AP. "I've actually forgiven him. Although he has to pay for what he did."
Twiggy Tolken, 44, a South African now living in New Zealand, is another alleged victim. She said Hewitt began abusing her when she was 12 and her family went to the police when she was 13
During his career, Hewitt won the men's doubles at Wimbledon in 1962, 1964, 1967, 1972, 1978. His most famous partnership was with Frew McMillan. He also triumphed in the mixed doubles in 1977 and 1979.
He retired in 1983, going on to become a TV commentator and fruit farmer.
He was inducted into the Hall of Fame tennis hall of Fame in 1992. The plaintiffs have asked management at the Hall of Fame to remove Hewitt from his position there.