Teresa Giudice's daughter Gia slammed for promoting 'weight loss shake': 'Selling your soul already'
Gia posted a photo of herself holding a 'meal replacement' 310 Shake on Instagram.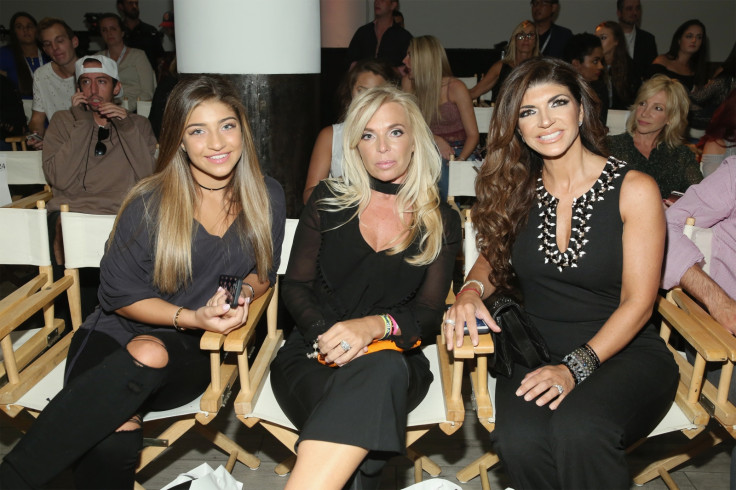 Real Housewives Of New Jersey star Teresa Giudice's 16-year-old daughter Gia took to social media to promote weight loss drink and users are not liking it at all.
Gia posted a photo of herself holding a 'meal replacement' 310 Shake on Instagram and wrote, "Between school and sports I love having a #310shake! It's so much more than a weight loss shake and 40% off @310nutrition products are seriously delicious! Use "my310shipping" for free shipping #ad #310nutrition "
Instagram users slammed the teen daughter for her post. Some even accused Teresa of exploiting her daughter for money. One user commented, "Anything related to weight loss, no matter how it is spun, should not be on a kids profile. Shame on you #310nutrition. Gross."
Another questioned, " Wtf ... who lets kids use or promote weight loss products??!!" and a fan noted, "She's obviously being influenced not the child's fault." Another Instagram user chimed in with, "When your mom makes you sell your soul."
The 16-year-old is accused of setting a bad example for young kids. A user continued, "It's pretty sad you are promoting weight loss drinks. What kind of example are you setting for other girls your age? Body image is such a big issue with young girls and you shouldn't promote it. I understand you want to be healthy and lead a healthy lifestyle but there's so many other different ways of doing it. Weight loss drinks are full of sugar and most of them are genetically engineered..def not healthy."
"Selling your soul already... shame shame shame, " another fan criticised. Some users came in her support and wrote, "She's 16 & trying to stay healthy & in shape & at a healthy weight...There is nothing wrong with that. She's an athlete!!!" while another pointed out, "I don't think she's promoting a weight loss shake. She is into cheerleading and gymnastics I'm pretty sure it's about staying healthy. Gia don't let people make you feel bad your a strong young lady keep it up"
© Copyright IBTimes 2023. All rights reserved.