Controversial dystopian series The Handmaid's Tale is finally heading to UK screens. Channel 4 have picked-up the 10-part drama, which is adapted from Margaret Atwood's 1985 novel and has been hailed as "terrifying" and "compelling" viewing for its depiction of enslaved women.
Starring Elisabeth Moss, Joseph Fiennes, Samira Wiley and Alexis Bledel, the series takes places in a dystopian United States where a totalitarian and Christian fundamentalist government rules in the fictional area of Gilead. Viewers in the UK will be able to start watching the episodes on Channel 4 later in May although an exact broadcast date is yet to be confirmed.
Jay Hunt, Channel 4's creative chief officer, said in a statement: "The Handmaid's Tale is a chilling and frighteningly topical exploration of a world where women are subjugated. I'm delighted that Channel 4 viewers will get to see this critically-acclaimed take on a classic novel."
The Handmaid's Tale first aired to an American audience in April on Hulu and quickly became a much-debated talking point due to its portrayal of women serving the sole purpose of breeders, wives and servants known as "handmaids".
Mad Men actress Moss stars as lead character Offred, a handmaid assigned to Commander Fred Waterford, played by Fiennes, who runs a household where sexual violence is rife.
Many have drawn the comparisons of the misogyny presented in the series to that in current real life.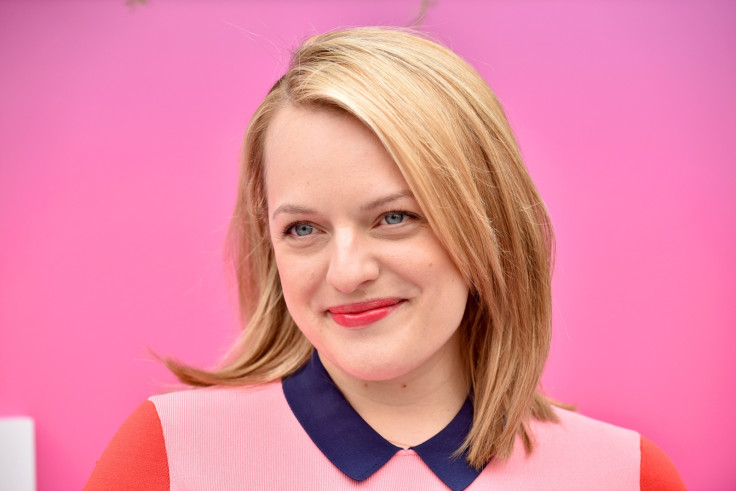 Commenting on the show, one viewer tweeted: "The Handmaid's Tale" is terrifying considering what's actually happening in this country. Way scarier than the book. #handmaidstale," while another weighed in: "The Handmaid's Tale is brilliant and relevant and after two episodes I am officially in awe and wowed." One other fan quipped: "The Handmaid's Tale (otherwise known as Pence's Vision for America) is really compelling television."
Moss, 34, previously said Handmaid's Tale was "not a feminist story", however, she later backtracked after criticism. Clarifying her original comment, the actress told HuffPost: "I'm not sure that that was exactly what I was trying to say, or what we were trying to say. I wanted to say ― and I'll just say it right here, right now ― OBVIOUSLY, all caps, it is a feminist work. It is a feminist show."
The series follows a 1990 film, which starred the late Natasha Richardson and received critical acclaim on its limited release.
Watch a trailer for The Handmaid's Tale: