A driver who left two young sisters paralysed after crashing into their family car following a road rage chase has been jailed for four and a half years. Andrew Nay, aged 39, of Harrier Close, Corby, was found guilty of dangerous driving after causing the accident in October 2015 which left Katrina Raiba, six, and her eight-year-old sister Karlina paralysed from the waist down.
Nay cashed into the family vehicle driven by the girls' father as he made a right turn a junction on the A509, near Wellingborough, Northamptonshire. Northampton Crown Court heard how prior to the crash Nay, who was an experienced driving instructor, had been "bullying" a woman driving a Mazda people carrier and was tailgating her down the stretch of the A509.
Nay then made an "absolutely ridiculous" turn in an attempt to follow the Mazda pass the junction and crashed into the oncoming Vauxhall Signum driven by the Raiba family.
Police said Nay could be seen laughing with his passenger moments before the crash which left the two girls which life-changing injuries. Nay pleaded guilty to causing injury by dangerous driving but denied other aggravating factors preceding the crash, including tailgating and aggressive driving. However, Judge Adrienne Lucking QC rejected his testimony following a three-day hearing and ruled his actions was a direct cause of the crash and sentence him to four and a half years in jail.
The family agreed to release the shocking dashcam footage of the crash in order to demonstrate the dangers of irresponsible driving. In a statement to the court, Nay said: "I am truly sorry for all the hurt, pain and devastation that I have caused to Mr Raibais, his wife and children.
"Never did I intend to cause the accident, to cause so much pain and upset. It upsets me greatly knowing that I have. I wake up knowing what I have done and hate myself. I wish I could change things. I know these words do nothing to help but I am truly sorry for everything."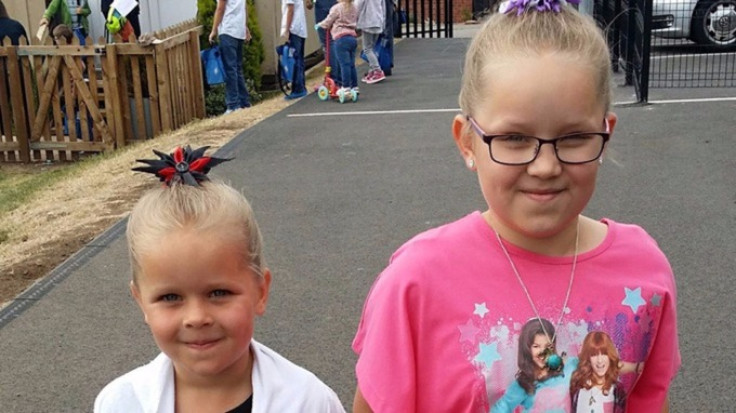 Sergeant Tony Hopkins, from the Serious Collision Investigation Unit, said: "This was someone who was an experienced driver, who should have been more aware of his driving yet he showed complete disregard for other drivers in what was an extended length of aggressive and intimidating driving.
"Sadly, the result today will make no difference to the girls' lives who will likely live with a life of intense disability. But we have done what we can to secure a conviction and get this man off our roads."
In a statement, the girls' parents, Roberts Raibais and Renate Raiba, said: "Andrew Nay's reckless actions had devastating consequences for our two beautiful daughters.
"Katrina and Karlina were happy, active children and he has robbed them of that. We will never be able to forgive him. Every day they ask 'when will we start feeling our legs again?' They think it's going to get better and it's too hard to tell them."