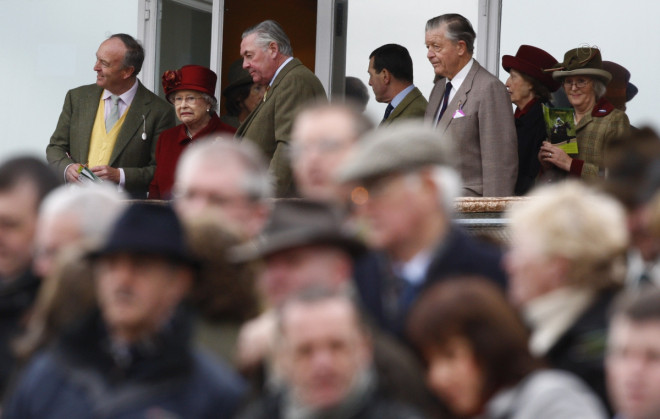 Al-Qaida operatives returning from Syria have been advised to target the Queen at sporting events such as Wimbledon and Cheltenham.
Other suggested targets are FA Cup matches, with prospective martyrdom bombers advised to detonate explosives at the final whistle.
The recommendations are published in an English language al-Qaida magazine called Inspire, which advises jihadists to act as "lone wolves".
Published by al-Qaida in the Arabian Peninsula, the publication lists the UK as the terror organisation's biggest enemy after the US, and says that by hitting destinations in France popular with UK tourists jihadists would cause "maximum carnage", reports the Sunday Times.
"Hit two birds with one stone; both the English and the French", it states.
Approximately 250 UK citizens who travelled to Syria to fight in the civil war have now returned home.
Many are believed to have trained with al-Qaida-linked groups in Syria, and it is feared individuals may be poised to carry out terrorist attacks on home soil.
It has been revealed that the most urgent five MI5 and MI6 operations now involve Syrian-trained British terrorists.
"In the beginning of summer we have Cheltenham, and [at] the end of summer we have Epsom, whereby horse races are attended by thousands from around the kingdom including the Queen," writes the author, named as AQ chef.
"You have soccer stadiums, especially during Premier League and FA Cup matches. They have worldwide live [sic] media coverage.
"The best time is after the final whistle, when huge crowds leave the stadium and celebrate around the entrances."
The 12th issue of the magazine provides instructions on how to detonate a car bomb, and advises would-be jihadists to detonate it outside luxury hotels such as The Savoy at around 10pm, when "high-profile targets" would be exiting.
An editorial mocks the US government for failing to "protect its citizens from pressure cooker bombs in backpacks," a reference to the attack on the Boston marathon in April 2013.
It goes on to ask: "I wonder if they are ready to stop car bombs."
Other suggested targets include Bastille Military Day Parade and the Louvre, both in Paris, Sears Tower in Chicago and popular holiday destinations for western tourists, such as the Dordogne.
The issue carries a quote from US born al-Qaida preacher Anwar al-Awlaki, who was killed in a drone strike in 2011, explaining the rationale for attacking civilians.
"Soldiers are expected to die… But a civilian is not. So when you you hit the civilian you hit them where it hurts and that is what our tactics are about."
Al-Awlaki is believed to have founded the magazine, and to have radicalised a generation of jihadists with his online sermons.
He promoted "open source jihadism", which involves providing lone operatives with the knowledge to carry out terrorist attacks alone.
A spokesman for the Metropolitan Police said counter-terrorism officers monitor the magazine closely but would not release details of any additional security measures.
He said: "The MPS Counter Terrorism Command is aware of the website and appropriate steps have been put in place.
"As part of our continued work, we regularly work with, and support, industry and crowded places with a variety of briefings and advice."