Tesco has denied shoppers will be affected this Christmas by strikes which could disrupt supplies to some of its distribution centres in northern England and Northern Ireland. The Unite trade union is to ballot some 700 drivers at the company's Doncaster and Belfast centres after rejecting a pay offer. Drivers at 20 other distribution centres accepted the pay increase of 0% for 2015 and 1.5% next year. Tesco recently reported half-yearly profits of £74m.
"For the past several months we have been engaged in dialogue with our unions over our normal annual pay negotiations in our distribution centres," said a Tesco spokesman. "A two-year pay proposal has been fully recommended for acceptance by Usdaw across 20 of our sites and colleagues are currently voting on this offer."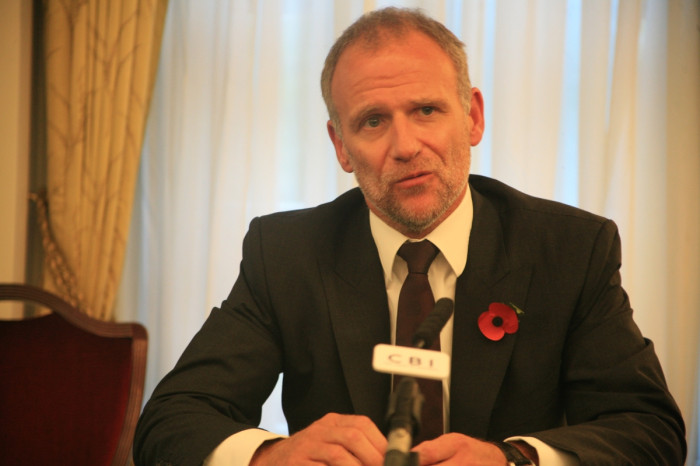 The spokesman continued: "The approach from Unite is clearly counterproductive, as we have always been committed to pay discussions, and is surprising given Unite had initially agreed to new talks. We want all of our distribution colleagues to support our turnaround plans, and work together to better serve our customers."
Unite will ballot its members at the two centres next week. If industrial action gets the go-ahead, the earliest drivers could walk out would be 18 December - a week before Christmas. Tesco said it didn't think shoppers would be affected if the strikes go ahead. However Unite said shoppers in Yorkshire and Northern Ireland may be disrupted and called on Tesco to use some of its profits to give workers a fair deal.
Unite national officer Adrian Jones said: "We believe that the current offer is far below what it can afford and what our members deserve. Unite members don't want to disrupt anyone's Christmas shopping but without a proper pay increase thousands of workers will not be able to enjoy their own Christmas in the way they deserve. We urge Tesco to revise its pitiful pay offer and avoid potential industrial action in the run-up to Christmas."