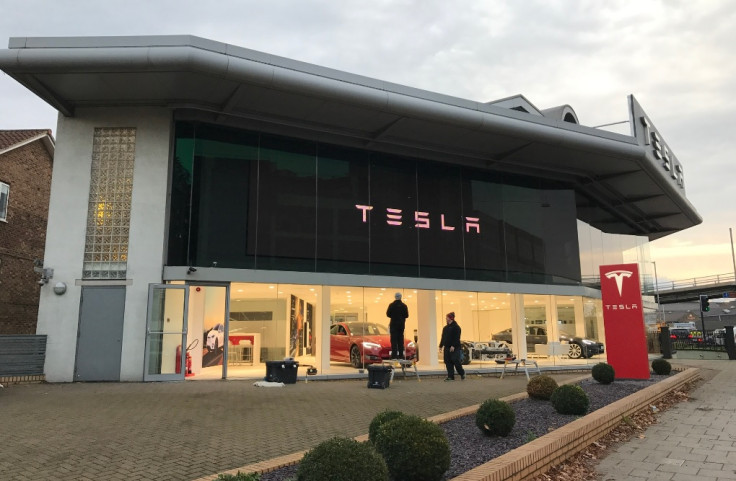 Tesla seeks to raise about $1.15bn (£937m) by tapping the US Wall Street, the American electric automaker revealed on Wednesday (15 March).
The California-headquartered company said it would offer $250m of common stock and $750m of convertible senior notes due in 2022. These it said would be "in concurrent underwritten registered public offerings". Of this common stock offered, Elon Musk, Tesla's CEO and largest shareholder, is to purchase 10% or $25m.
Tesla added that the company would also provide an over-allotment provision. It explained that the underwriters will be given a 30-day option to purchase up to an additional 15% of each offering. Including this option, total proceeds of the offerings stand at $1.15bn, the company explained.
The notes would be convertible into cash and/or shares of its common stock at its election. The interest rate, conversion price and other terms were yet to be determined. To limit the dilution of its common stock, Tesla said it intends to "enter into convertible note hedge transactions and warrant transactions".
Goldman Sachs, Deutsche Bank Securities, Citigroup and Morgan Stanley, Tesla said will act as lead joint book-running managers for the offering. It added that Barclays, BofA Merrill Lynch and Credit Suisse will act as additional book-running managers.
The proceeds raised would be used to strengthen Tesla's balance sheet and reduce potential risks connected with the rapid expansion of its business amid the launch of Model 3. A part of the proceeds would also be used to finance general corporate needs.
The upcoming Model 3 electric sedan is set to enter production in July. Unlike its other variants, which have a huge price tag, this is expected to be priced below $40,000. The electric carmaker is said to expect this model to be sold in much higher volumes than its existing models and also compete with many other mainstream brands.
According to Wall Street Journal, the heavily indebted Tesla, which has more than $2bn due in 2018, plans to make one million vehicles in 2020. This is much lower than the nearly 84,000 vehicles it manufactured in 2016. The proceeds from the latest offering are expected to act as a cushion to help Tesla move ahead in the capital-intensive car manufacturing industry.