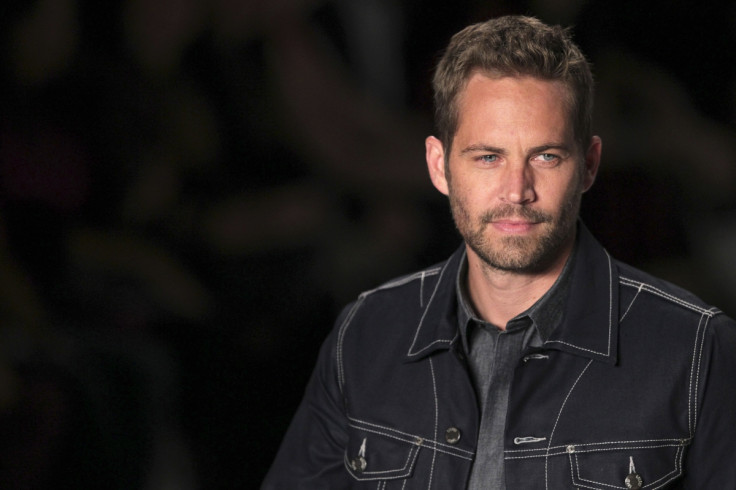 Actor Paul Walker's father is suing Porsche for the wrongful death of his son, who was killed in a car crash in 2013. The Fast and the Furious star was on a break from filming the seventh instalment of the film franchise at the time of the accident, on 30 November 2013 in Santa Clarita, California.
The 40-year-old was returning from a charity event in a Porsche Carrera G-T, driven by his friend Roger Rodas. The vehicle spun out of control and crashed into a tree before bursting into flames. Investigators for the Los Angeles County Sheriff's Department and California Highway Patrol found that speed was the main cause of the crash, with Rodas allegedly driving between 80 to 93mph (130-150kph) at the time. That investigation, which was aided by engineers from Porsche, concluded that mechanical problems did not cause the crash and coroners also ruled out drugs or alcohol as contributing factors in the accident.
Walker's father, Paul Walker Sr, has now filed a lawsuit seeking unspecified damages, claiming the car lacked safety features that could have saved the actor's life, including a stability control system, side-door reinforcements and a breakaway fuel line to help prevent the car from bursting into flames after a collision. The lawsuit also claims that, contrary to the findings of the investigation, the Porsche was traveling between 63 and 71 mph (101 to 114 kph) before it spun out of control.
Just a week earlier, Porshe responded to a wrongful-death lawsuit filed by Mr Walker's 16-year-old daughter Meadow Rain. In a seven page defence filed on November 12, the luxury car manufacturer claimed the actor's death was his "own comparative fault" adding that Walker was aware of all of the "risk, perils and danger" involved in driving a Carrera GT. Porsche also stated in a court filing that the vehicle had been altered and improperly maintained and these factors contributed to the deaths of Walker and Rodas.
Meadow Walker's attorney, Jeff Milam, criticised the filing, reiterating his claims that the car as sold, was unsafe. "If Porsche had designed the car to include proper safety features, Paul would have survived, he would be filming Fast and Furious 8, and Meadow Walker would have the father she adored," Mr Milam wrote in a statement.
Details of Paul Walker's last moments were also included in his daughter's lawsuit. According to the documents, as reported by TMZ, when the Porsche Carrera GT crashed, the seat belt "snapped Walker's torso back with thousands of pounds of force, thereby breaking his ribs and pelvis." The legal documents also allege that Walker was still alive after impact and "burned alive" after the car erupted into flames. The lawsuit says: "Paul Walker breathed soot into his trachea while the Porsche Carrera GT burned."
The car company hit back at the allegations, saying in a statement released to CNN: "As we have said before, we are saddened whenever anyone is hurt in a Porsche vehicle, but we believe the authorities' reports in this case clearly established that this tragic crash resulted from reckless driving and excessive speed."
Rodas' widow, Kristine, who has a pending claim against Porsche in federal court, has also filed a wrongful death lawsuit against the car maker. None of the cases have yet been set for trial Sky News reports.
Following his tragic death, Walker's two brothers helped complete action scenes in Furious 7, which earned more than $1.5b after it was released in April. Meadow Walker, 17, is the sole heir of his estate, which is controlled by the actor's father, Paul William Walker III.