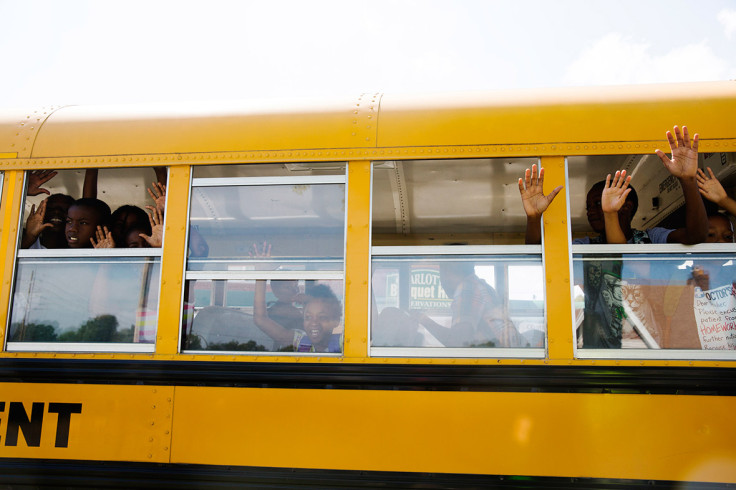 A school in Texas has denied allegations of an African-American girl's parents, who filed a lawsuit against the school saying their daughter sustained severe injuries during a school trip in April. The lawsuit states that the girl, identified by her initials KP, was dragged by a rope by three of her white classmates when they were on a trip.
The school has now said the incident was an accident, and the injuries sustained by the 12-year-old was not an outcome of intentional bullying.
In an interview on Thursday (16 June), David Deaconson, attorney for the school, said that the school's inquiry into the incident "indicates that what happened was an unfortunate accident," according to a report by the Guardian.
Sandy Rougely and Kevin Parker, parents of KP, have accused the Live Oak Classical School of negligence. They have demanded $3m (£2.11m, €2.67m) as compensation to cover the cost of medical expenses, physical pain, mental torment, defacement and impairment suffered by their daughter.
According to the lawsuit, the parents have asked for such a huge amount "to not only compensate the victims in this case, but to deter this type of egregious conduct from others in the future, and to serve as an example to all educational institutions that this type of behavior is unacceptable."
In April, KP and other students were playing during an overnight school camp when the incident reportedly took place.
"She did not see what the boys behind her were doing, and the next thing KP knew, she felt the rope wrap around her neck and she was violently jerked to the ground," the suit says.
"KP looked up, and saw the three boys at arm's length from where she was laying. None of the three boys, or anyone else, helped her off the ground or helped remove the rope from her neck as they would have done if it had been an accident."
The parents have also claimed that the school's principal, Allison Buras, did not lead a proper inquiry into the incident besides failing to inform KP's mother when it happened.
"Even if this incident was unintentional, the school's lack of supervision to let this happen, dismissive and tone deaf response after it happened, and refusal to investigate until legally prompted to, showed an utter disregard for one of the only African American children in the school
"Even ignoring what or who caused this injury, the school's failure to notify the injured child's mother is inexcusable and reckless", the lawsuit states.