A Thai woman was charged with royal defamation against the "heir and regent" after an angry mob at a police station demanded that action be taken against the woman.
The woman is alleged to have posted a derogatory statement on Facebook on on 14 October, said Thewes Pleumsud, Bophut police chief in the southeastern island of Koh Samui.
"She did not post against the late King - it involved the heir and the regent," he said, referring to the Crown Prince Maha Vajiralongkorn and the newly appointed temporary regent, Prem Tinsulanonda.
Thewes declined to give further details as doing so could violate the law. All he would say was that the woman is alleged to have violated Section 212 of the Criminal Code.
AFP said Thailand has one of the world's harshest lese majeste laws, with jail terms of up to 15 years for each count of defaming or insulting the king, queen, heir or regent.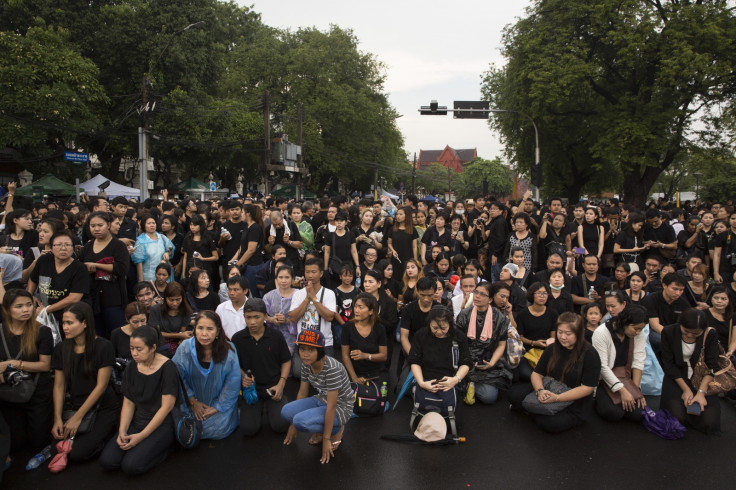 The news agency said an angry mob arrived at the Bophut police station on 16 October, demanding that action be taken against the woman.
Police said that the woman who was charged, publicly prostrated herself in apology before a portrait of the late King Bhumibol Adulyadej who died on 15 October.
The Bangkok Post said that it was the second mob action reported since the death of King Bhumibol.
On 14 October, police had to call in military reinforcements when a large mob descended on Phuket's Muang district, demanding that the son of a soy milk factory be arrested over a Facebook posting allegedly insulting the late King.
Muang district police chief Kamon Osiri told the mob that the police had interviewed the son but released him without any charges because no wrongdoing was suspected and that what was posted on Facebook was not considered defamation, the newspaper said.
The crowd finally dispersed after the former mayor of Ratsada municipality, Suthin Lianudom said that he would act on behalf of the demonstrators and lodge a complaint with the police.