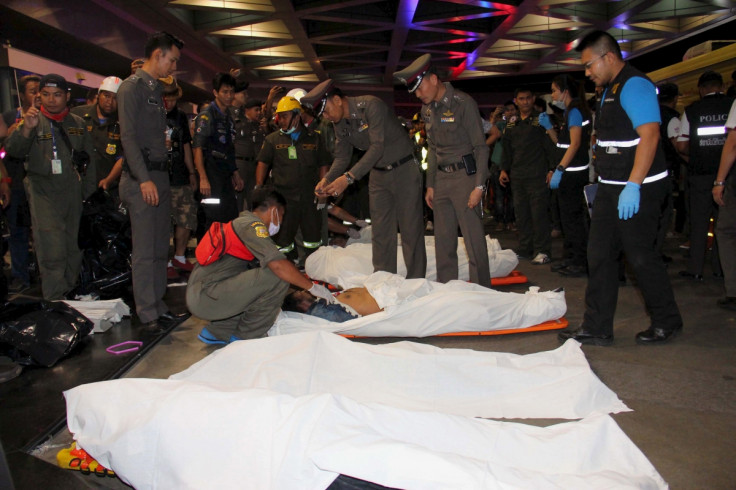 Eight workers were reported dead after a chemical spray was mistakenly released at Thailand's oldest commercial bank, the Siam Commercial Bank (SCB) in Bangkok on 13 March. The accident occurred during an upgrade of the fire extinguisher system.
"From the preliminary investigation by the police, the incident may have been caused by the negligence of contractors who were hired to make additional improvements to the building's fire security system," said the SCB in a statement. "As a result, there was loss of life and injuries ... the injured are now being treated in hospitals."
According to the SCB, when the system was turned on by the contractors, pyrogen was released, which is usually intended to extinguish fire by cutting off oxygen without requiring water. The pyrogen serves as an aerosol fire extinguisher when water cannot be used due to the sensitivity of documents or electrical equipment present in the affected area.
An additional seven people were reported injured in the incident in the Thai capital, which is being blamed on the contractors. A security guard was amongst the fatalities including seven contractors. "They were in the building for maintenance work," said Police Colonel Charoen Srisasalak, reported Sky News. Meanwhile, the SCB has said assistance will be provided "as deemed appropriate".
Meanwhile, up to 65 passengers were injured in Bangkok after a water-taxi engine burst into flames as it pulled into a pier. According to local police chief Lt. Col. Chaithanan Jirapiyaset, the explosion happened as the boat reached the Wat Thepleela Pier. Several passengers reportedly jumped into the water to escape the blast. Investigations are ongoing as such accidents on the waterways are said to be rare.