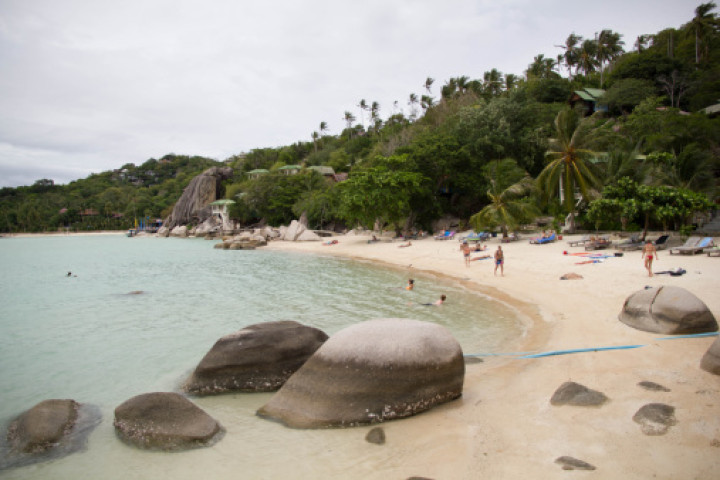 Thai police have launched a murder investigation after the bodies of two British tourists were found on a beach at an island resort in Thailand.
The man and woman, believed to be 24 and 23 years old, were found near a beachside bungalow in the Surat Thani province of Thailand with "gruesome" head wounds caused by a hoe, police said.
They were thought to have attended a ful moon beach party on Koh Tao - an area popular with tourists and scuba-divers.
Colonel Prachum Ruangthong said their bodies were found naked on a rocky beach, with the woman reportedly wearing just a bikini top. Their clothes and a blood-stained hoe were located nearby.
According to local reports, the woman had been raped.
Prachum said police are studying CCTV footage from nearby restaurants, hotels and shops for clues. Reports say the island's ferry dock has been closed to prevent potential culprits fleeing the island.
Local police official Jakkrapan Kaewkhao told AFP: "They were murdered and found naked on the beach. The woman had three wounds on her face and the man had four wounds on his back.
"Their bodies were found 30 metres from (the) bungalow," he said, adding the pair arrived in Thailand on August 25.
A Foreign Office spokesman said: "We are aware of the death of two British nationals on September 15 on the island of Koh Tao in the Gulf of Thailand.
"The Embassy are urgently seeking information from the local authorities and stand ready to provide consular assistance as needed."