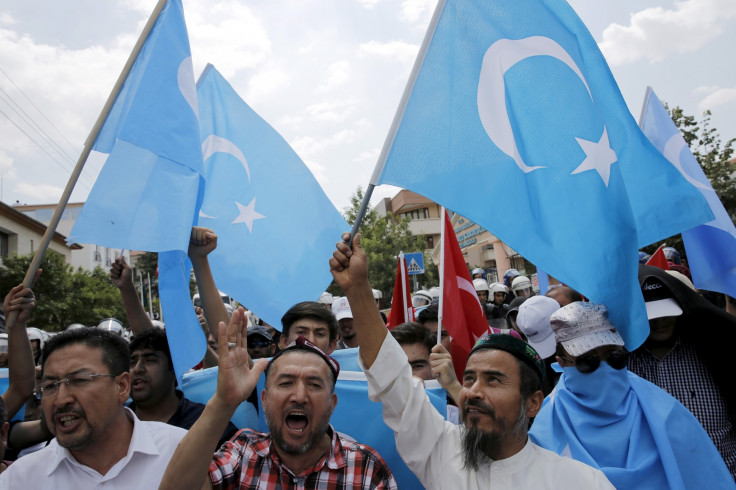 Caving in to pressure from Beijing, Thailand has sent nearly 100 Uighur Muslims back to China, inviting condemnation from rights groups and setting off protests in Turkey.
Colonel Weerachon Sukhondhapatipak, deputy government spokesman, confirmed the deportation saying the Uighurs have been sent back to China after verifying their nationality.
He also confirmed an earlier group of 172 women and children were repatriated to Turkey in late June.
Fifty more still need to have their citizenship verified.
Rights groups and the UN refugee agency have expressed concern over the deportation calling it "a flagrant violation of international law" when the Uighurs had indicated that they did not wish to be deported to China.
The Uighurs facing torture and persecution in China have been fleeing the country since decades, seeking shelter in Southeast Asian nations.
Thailand's Prime Minister Prayut Chan-o-cha defended the decision saying that problems encountered in China were not Bangkok's fault.
Under pressure from Beijing, countries like Cambodia, Malaysia and Pakistan which have been sheltering Uighurs have forcibly returned fleeing Uighurs to China.
The Thai prime minister also hinted at shutting the Thai embassy in Turkey after protesters attacked the honorary consulate in Istanbul over the deportation, reports Reuters.
Many Turks see the Turkic language-speaking Uighurs as ethnic Turks. Turkey has been giving shelter to Uighurs since the 50s and is home to a large diaspora.
Turkey has vowed to keep its doors open to Uighur migrants, exacerbating a row with Beijing.
China's treatment of the Uighur minority has strained bilateral ties ahead of a planned visit to Beijing this month by President Recep Tayyip Erdogan.
China is home to about 20 million Muslims but the Uighurs comprise only a small fraction of this.