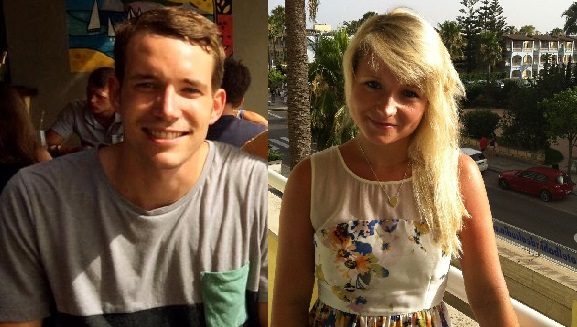 The family of Hannah Witheridge, who was tragically murdered alongside David Miller on a beach in Thailand last month, have "begged" for graphic pictures of her corpse to be removed from the web.
They are "traumatised" by "senseless" photos of the crime scene, they say, which show her body wrapped in blue plastic on the Koh Tao beach.
"We beg that Hannah and David are afforded privacy and dignity through the removal of these pointless and insensitive reminders," her family said.
In a statement ahead of her funeral on Friday, they said they were going through "indescribable agony".
"As a family we hope that the right people are found and brought to justice," said the statement.
Over the last few days there has been widespread speculation in Thailand that police have arrested the wrong men.
Witheridge, 23, and Miller, 24, were found dead on the Thai holiday island on 15 September. They had been bludgeoned to death.
Two Burmese workers, whose names were given only as Saw and Win, are said to have confessed to killing the pair. The suspects, both aged 21, have been charged with three offences: conspiracy to murder, conspiracy to rape and robbery.