The two men charged with the double murder of British backpackers Hannah Witheridge and David Miller have claimed they were set up and forced to confess after being threatened with electrocution.
Suspects Zaw Lin and Win Zaw Htun, both aged 21, admitted killing tourists Witheridge and Miller on the holiday island Koh Tao on 15 September.
The pair confessed to bludgeoning the 23 and 24-year-olds to death after raping Witheridge and were last week paraded by Thai police at the scene of where the tourists' bodies were found.
They have since told the Burmese embassy they were assaulted and tortured prior to their confession.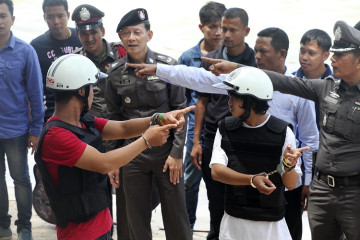 "We haven't received any appeal letters from NGOs yet but the suspects told us they were assaulted," Burmese delegate U Moewai told the Bangkok Post.
Police have denied the suspects were tortured and say DNA evidence confirmed them as the culprits.
However, after pressure mounted on Thai police to find the murderers it was thought that Burmese migrants could be made scapegoats for the deaths.
Fair trial
Arrests of Burmese in Thailand have been described as "arbitrary" and migrants frequently face questions over their documents or work permits.
Now, human rights group Amnesty International has urged Thailand to investigate allegations Zaw Htun and Lin were threatened with electrocution.
"Thai authorities must initiate an independent, effective and transparent investigation into mounting allegations of torture and other ill-treatment by police,'' Amnesty said.
"The pressure to be seen to be solving an appalling crime that has garnered considerable attention should not result in the violation of rights, including to a fair trial."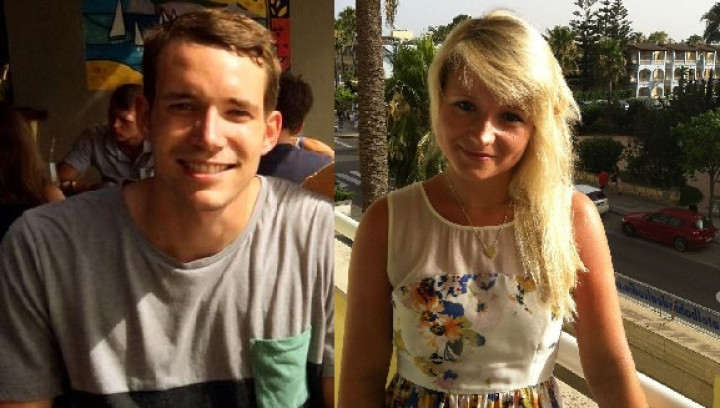 'Horrendous tragedy'
The parents of Essex University student Witheridge have released a statement ahead of their daughter's funeral, which takes place in the village of Hemsby, Norfolk, on Friday.
"Time makes the pain of this horrendous tragedy no easier to bear. The past three weeks have been unimaginably difficult and there are no words that can adequately describe the heartache and despair that our family is experiencing," it read.
"As we continue with our plans for our beautiful Hannah's 'party', our thoughts are with David Miller's family who are suffering the same indescribable agony. Hannah was a fun, vibrant and beautiful young woman who will be sorely missed by all who knew her.
"She was dedicated, ambitious and would have made an amazing difference to the lives of many families through her chosen career as a Speech and Language Therapist. As a family we hope that the right people are found and brought to justice."