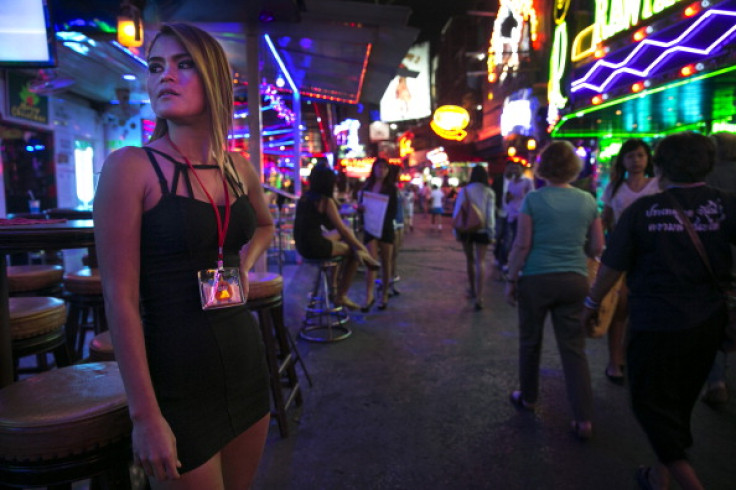 Thailand's military government warned women on Monday (16 March) against publishing pictures showing the lower half of their breasts as their actions could violate the county's computer crime laws.
Under Thailand's Computer Crimes Act 2007, any online material that can cause "damage to the country's security or causes public panic [or] any obscene computer data which is accessible to the public," is strictly banned.
"When people take these 'underboob selfies' no one can see their faces," said ministry spokesman Anandha Chouchoti.
"So it's like, we don't know who these belong to, and it encourages others to do the same. We can only warn people to not take it up. They are inappropriate actions."
Selfies with women revealing the lower half of their breasts is a current social media trend gone viral in Thailand.
The culture ministry has warned that anyone found violating the warning could face up to five years in jail.
The ministry did not clarify how the offenders would be identified.
The move comes amidst criticism the culture ministry is overdoing its censorship of films, music and television in a bid to preserve the country's diminishing traditional values that are slowly fading away, reported The Guardian.
The news comes as four Thai activists are to face military court in what rights groups have called a "landmark case" for violating junta orders banning public gatherings.
Sunai Phasuk of the Human Rights Watch said: "It is a landmark case. Hundreds have been sent to military court since the coup but this case is an outright persecution of peaceful expression of dissent.
"The case is an important benchmark. Students have started to push back and are calling for a gathering at Thammasat University to oppose military courts."
The four accused have held demonstrations around the Thai capital to defy the military government, reported Reuters.
Under martial law that has been in place since May, gatherings of over five people are banned.