There are 300 tower blocks without life-saving fire protection sprinklers in Scotland
Post-Grenfell Tower fire investigation makes revelation weeks after 80 people died in West London.
More than 300 tower blocks in Scotland do not have potentially life-saving sprinkler systems. The fire protection system is absent from thousands of houses in high-rise buildings in several Scottish towns and cities including Edinburgh and Glasgow, an investigation by BBC Scotland has found.
Every high-rise building built after 2005 must have sprinkler systems according to the law in Scotland. However, landlords are not obliged to install them in older tower blocks.
BBC Scotland contacted local authorities and housing associations to find out whether sprinklers had been fitted in tower blocks in the areas.
Of those who responded to the request, only South Ayrshire Council said it had fitted systems in 234 homes in three tower blocks in Ayr.
The report comes weeks after at least 80 people died and hundreds more became homeless when a fire engulfed the Grenfell Tower block in West London on 14 June. There were no sprinklers in the building.
A spokesman for the Scottish government said: "While we continue to be confident that we have stringent building and fire safety regulations which contribute to keeping people safe, following the tragic events at Grenfell Tower it is imperative that we undertake a thorough and critical review of our regulations.
"The Ministerial Working Group overseeing this process will consider all relevant measures to ensure the safety of residents in high-rise domestic buildings, including a review of evidence on fire suppression systems."
The devastating Grenfell fire has raised concerns on building regulation and fire safety.
Investigations into the causes of the fire and why it spread so quickly are ongoing. Among other possibilities, it has been speculated that flammable panels recently bolted to the exterior of the building could have been a cause of its rapid spread.
Following the incident,fire experts claimed several buildings across the UK do not meet basic fire safety standards. Tests to three tower blocks in the UK revealed that they are clad with "combustible" material.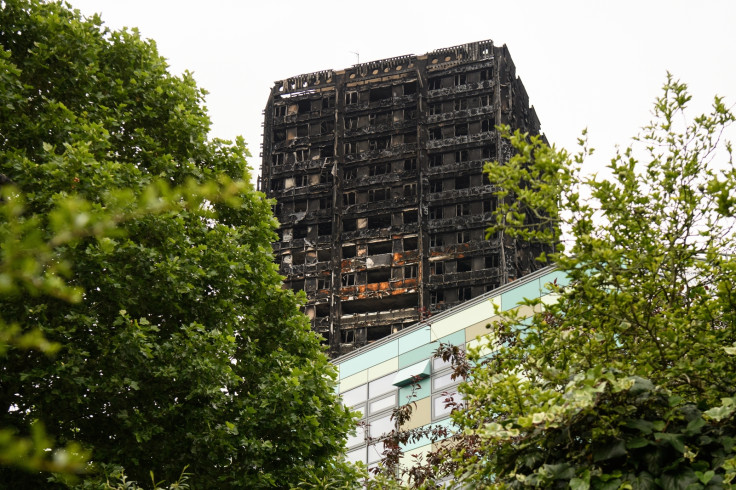 Victims of the fire have threatened to boycott a public inquiry into the disaster unless its scope is widened. At present, the inquiry is set to only look at the events of 14 June, but some are calling for more factors to be considered to identify underlying causes of the tragedy.
The government has pledged to give at least £5,500 to every household whose home had been destroyed by the fire, with one cash payment of £500 and the rest delivered through bank accounts or similar in a single payment.
Authorities also announced 68 luxury flats, with a starting price of £1.5m, will be used to rehouse those affected by the fire.
© Copyright IBTimes 2023. All rights reserved.