Theresa May is set to go on her first European tour as the prime minister of the UK, and has vowed to hold frank and open talks with her counterparts as Britain negotiates its exit from the European Union.
May will attend her first session of Prime Minister's Questions on Wednesday 20 July, before embarking on her foreign trip.
In a statement, released ahead of her visit to Germany and France, she said: "These visits will be an opportunity to forge a strong working relationship that we can build upon and which I hope to develop with more leaders across the European Union in the weeks and months ahead."
She added: I do not under-estimate the challenge of negotiating our exit from the European Union and I firmly believe that being able to talk frankly and openly about the issues we face will be an important part of a successful negotiation. "
May also stressed the importance of establishing strong personal relations with her counterparts and the value the UK placed on its economic, trading and security relationships with both Germany and France, not just while in the EU but also after the UK leaves the bloc.
"These relationships have been vital in the past and they will be vital in the future as we continue to work together to keep our people safe and to support economic growth that benefits people across our countries."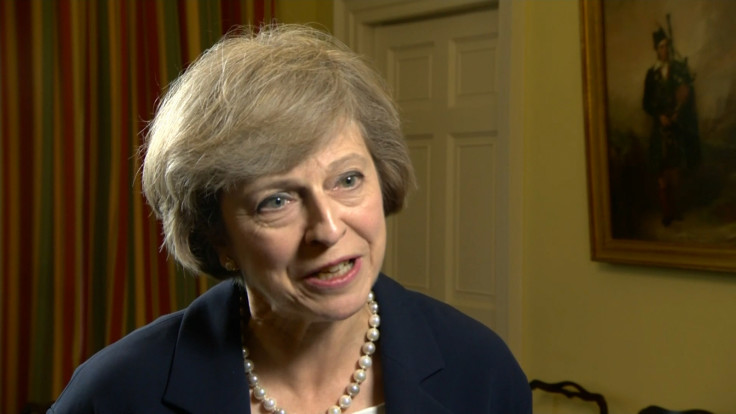 May's spokeswoman said that the visits to meet Germany's Angela Merkel and France's Francois Hollande stood as "a first conversation" and that she would not get into detailed discussions on Brexit.
The prime minister is expected to make it clear to her counterparts that she will not be rushed into triggering Article 50 under the Lisbon Treaty, which would effectively kick start official talks on Britain's exit from the EU. May will need more time to form a negotiating stance before the complex negotiations on Britain's exit takes place, Reuters reports.
Merkel's spokesman Steffen Seibert said that Merkel was looking forward to hearing May's views but ruled out any talks about bilateral trade deals until the UK had formally left the EU. "It's up to Britain to think through how it wants to shape its relationship to the European Union," Seibert said, according to The Guardian.
The two leaders are expected to discuss the refugee crisis in Europe and the political situation in Turkey following the attempted coup last week. The French talks would cover a similar area, but also focus on "Thursday's attack in Nice and counter-terrorism cooperation," the prime minister's spokeswoman said.
May's visit to Germany and France
May will be received on Wednesday in Berlin with military honours and will meet Merkel for a working dinner. On Thursday, after returning to the UK, she will head to Paris to meet Hollande, Reuters also noted.
May is also expected to reinforce the importance of continued counter-terrorism cooperation between the countries, Reuters noted.
"