Bret Hart, Guns and Roses, John Prescott; recent history is filled with failed and embarrassing comebacks. The Hitman was unable to wrestle after a concussion which ended his in-ring career in 1999 and instead took up a woeful peripheral role upon his return, Axl Rose led a G N'R tribute band through a series of late live shows and a pitiful album 15 years after the last, while Prescott was simply deemed past his sell-by date as he lost out in the PPC election in Humberside.
These examples are far from the exceptions, and while sought after returns fulfil sentimental demand, they rarely breed success, nor do they live up to the hysteria. After Hart, Rose and Prescott read the impending comeback of Thierry Henry at Arsenal.
The Frenchman scored 174 goals in 254 games in his eight-year spell at Arsenal, becoming the club's record goalscorer and arguably their greatest ever player in one fell swoop. His sale to Barcelona not only marked an end to one of the most successful and thrilling eras in the club's history but it also sparked a decline in Henry's career.
A three-year spell at the Nou Camp followed before a switch to the pre-retirement home that is the MLS where Henry has sauntered through two seasons with the New York Red Bulls.
Amid Arsenal's 125th year celebrations last year, Arsene Wenger recruited Henry, who had a statue unveiled outside The Emirates Stadium as part of the landmark for the club, for a spell on loan.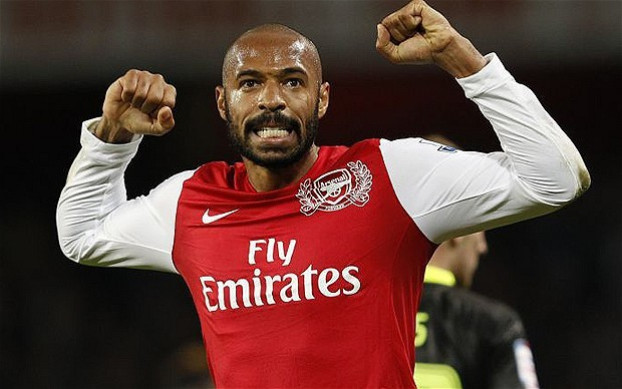 Seven appearances and three goals followed before the 35 year old returned to New York for the resumption of the 2012 season. Nine months down the line and it's a case of déjà vu, with Wenger set to give Henry, who will return to north London to train in the offseason, the opportunity of a third spell. at the club.
While his first spell was brilliant and destructive, his second sentimental but effective a third would strike an altogether different tone. During a season, which will inevitably be judged by Arsenal's trophy haul, during which Wenger is leading a squad in transition, the addition of Henry would undermine the efforts of the new crop and be another telling reminder of what they've thus far been unable to achieve.
It's also debatable that nine months on from some stuttering, yet effective cameo appearances, what can he add to an Arsenal team which rarely accommodates players unable to cope with their pace and verve?
Last season's seven appearances, albeit laced with goals, exposed Henry's deterioration in football terms since his days in the Premier League and La Liga. With memories of his prime still fresh in the mind of English football supporters, being subjected to further grotesque images of his diminishing footballing ability might be too hard to take.
On Saturday, Henry played the role of supporter, as he enjoyed Arsenal putting Tottenham Hotspur to the sword. For the sake of his legacy among football supporters, and Gunners fans alike, let's hope he resists in making his footballing swansong back where he made his name.