Thieving dad steps over dying toddler son to flee police after high-speed crash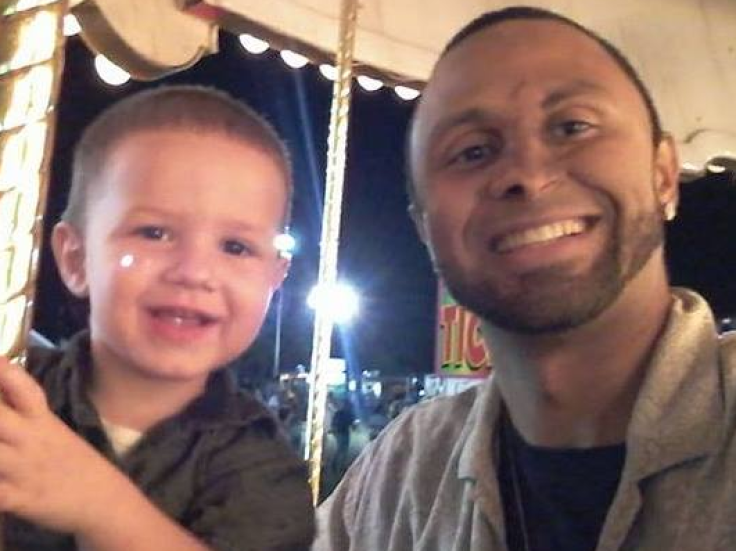 KEY POINTS
Father driving away from scene of petty theft crashes vehicle and sends two-year-old flying into tarmac.
Christopher Kuhn is charged with murder after son dies in the road.
A father has been charged with murder for allegedly leaving his son for dead in the middle of the road after a collision during a high-speed police chase in which the two-year-old was thrown from the car.
Christopher Kuhn, 27, from New Jersey, stole $226 (£172) speakers from a Walmart in Tullytown, Bucks County, Pennsylvania on 3 October. He fled with his son in the back of the car, who was not wearing a seat belt, police say.
Kuhn sped away from the store, jumped a red light, and smashed into the side of a passing vehicle.
His little boy flew out of the car and crashed into the concrete. Kuhn got out of the car, stepped over his son's body, and fled on foot with police in hot pursuit, according to witnesses.
Officers say he momentarily stopped and looked back at his dying son before running away as fast as he could.
Officers quickly apprehended him on foot and arrested him. His bail has been set at $5m (£3.8m),
The child was rushed to Lower Bucks Hospital and pronounced dead. No one else suffered serious injuries in the accident," CBS Philly reported.
"It was more important for Mr. Kuhn to attempt to get away from a misdemeanour retail theft by covering his license plate with his sweatshirt than it was to properly secure his two-year-old son in his car seat before fleeing at a high rate of speed," said District Attorney Bob James.
In total, three cars were involved in the tragic collision: Kuhn's SUV, the vehicle he hit and a third vehicle that got dragged into the pile-up.
Fernando Medrano, who was operating the third car, said Kuhn was driving dangerously fast. He told WPVI: "I saw it when the baby flew, and I saw Kuhn run away. I just can't believe he ran away."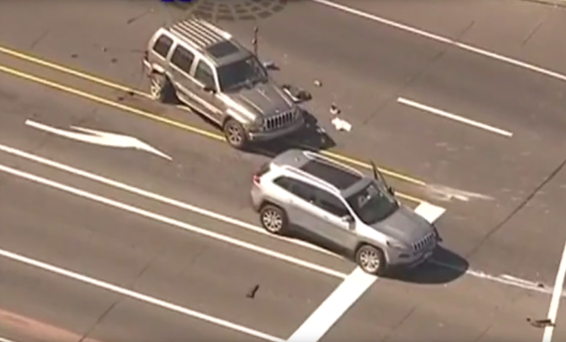 Kuhn is charged with third-degree murder, homicide by vehicle, accidents involving death or injury while not properly licensed, retail theft, endangering the welfare of children, recklessly endangering another person, reckless driving, driving on a suspended license and running a red light.
DA James said: "It's unreal. How can a dad choose even his own freedom over the health and safety and welfare of his own kid."
Court documents show Kuhn was driving on a suspended license and had a history of violence, involving one instance of holding a screwdriver to a girlfriend's neck while she held a baby. It is not known whether that baby is the boy he is accused of killing.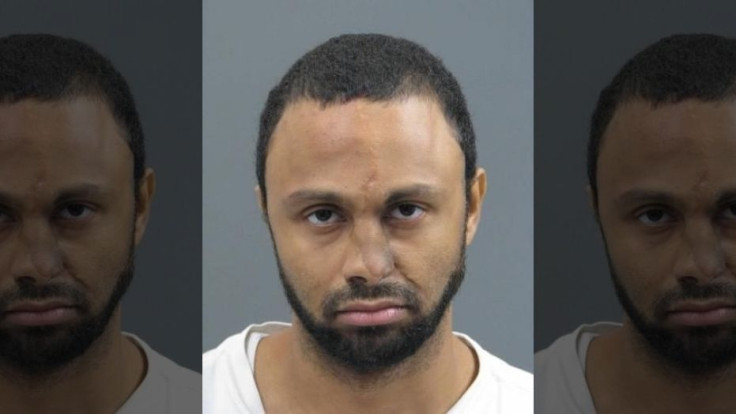 © Copyright IBTimes 2023. All rights reserved.