Think Tank's Call: Spare a Thought for One Billion Hungry People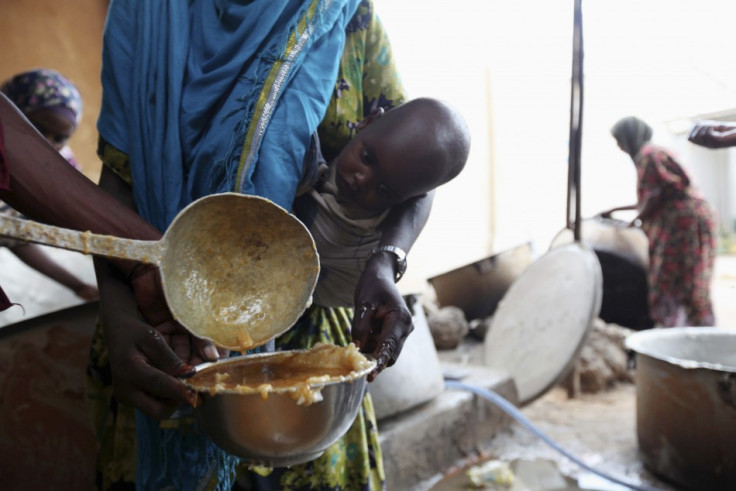 A think tank has called for renewed efforts to bring relief to the nearly one billion people across the world who are still under poverty.
The Worldwatch Institute, which works to create an environmentally sustainable society to meet future needs of humanity, has appealed that it is high time something is done for the poverty-stricken lots.
As the world population crossed seven billion this year, one billion people are estimated to be reeling under poverty. Inequality, illiteracy, hunger are some of the other areas where immediate action is required, the think tank has said.
The Washington-based institute has noted that nearly one billion people in the world remain hungry and almost the same numbers are illiterate, such conditions make it harder to alleviate poverty.
"As our global community continues to grow, so does the need to consider- and act on- the challenges we all face," Robert Engelman, President of the Worldwatch Institute, has said.
"Far too many women, children and men are living with less than they need and deserve."
Although thousands of NGOs, self-help groups and humanitarian agencies are working to improve living conditions of the people, a more coherent approach is required.
Worldwide Hunger
The research group has noted that the number of malnourished people is still close to one billion despite a worldwide decrease in their numbers since 2009. Every year 500 million children die before reaching five due to malnutrition.
Food Wasted can be Used to Feed the Underfed
The group has also noted that tons of food is wasted instead of being consumed. An estimated 1.3 billion tons of food is wasted each year. It is found that inside the U.S. itself, about 40 million tons of edible material is wasted by food retailers, food joints and households.
It has been estimated that the same amount of food is enough to feed1 billion people.
Quality of Food Needs to be Improved
Studies have found almost 1 billion people across the countries suffer from important vitamins and mineral deficiency. Most common of them are lack of vitamin A, iron, and iodine. Millions of children go blind for lack of vitamin A in their diets.
So it is not just quantity of food but also quality of food will help to raise a healthy generation.
Obesity, Another Concern
A large percentage of population is being identified as obese or overweight. One study found that almost 43 million children under the age of five were considered overweight in 2010. Life style diseases too are becoming more prevalent.
The U.N.'s Special Rapporteur on the Right to Food, Olivier De Schutter, has urged all countries to make commitments to improving food available to people, the think tank has said.
High Illiteracy Level
Also, an overwhelming 793 million people are illiterate. Lack of education is making poverty alleviation difficult.
Engelman has appealed to the masses to spare a thought for the needy while celebrating their holidays and do something to bring a positive change to their lives.
© Copyright IBTimes 2023. All rights reserved.