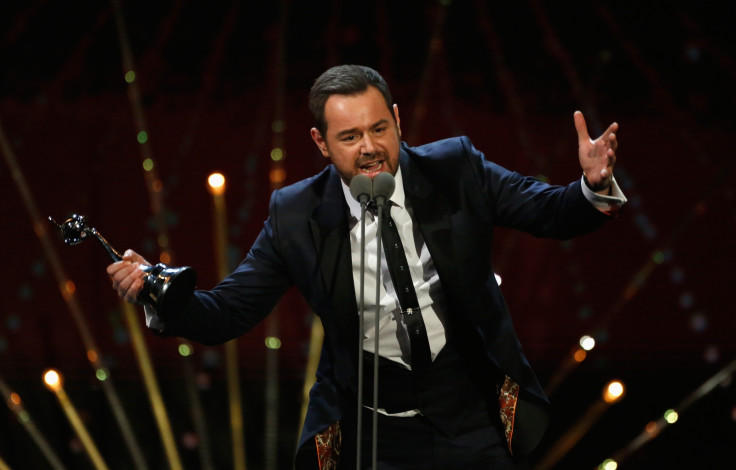 Danny Dyer's character on EastEnders is set to be temporarily written out of the BBC1 soap after it was revealed he will be taking a break from filming to "sort his life out".
The 39-year-old's hiatus from the show couldn't come at a worse time for producers as the Carter family are at the centre of a few major story lines.
After Dyer's apparent drunken behaviour at the NTA's sparked worry among the soap's bosses, he is currently taking a short break from filming in South Africa.
But how will the soap temporarily affect Mick Carter's story lines, and how will he be written out?
The Daily Star reports that scriptwriters are said to have come up with the idea of jailing the lovable rogue in a bid to disguise the actor's temporary departure.
Writers of the show have had to hastily alter the scripts and conjure up a fresh story line to explain the star's absence, with other scenarios including Mick going on holiday or visiting a sick relative abroad.
The jail plot appears to be the most feasible, however, since it ties into a current story line that saw him get arrested.
An insider told the newspaper: "Some said the prison story line is by far the easiest way of cutting him out of the show at such short notice.
"Other ideas were tabled, but they wanted something to tie in with Mick's turbulent life on the Square. And it will mean Danny could stay away for as long as he needs to recuperate and get back to work at which point Mick can be released from jail."
The source added: "His departure from the soap has been a major headache for producers and they are desperate for his return. His character is central to many key story lines that are filmed about six weeks in advance."
Dyer – who earns £400,000 a year on the soap – was said to be "overdoing it" with the work-life balance and struggling with the 16-hour filming schedule. Amid Dyer's worrying behaviour, it was reported that he came to blows on set with Phil Mitchell actor Steve McFadden.
A source told The Sun: "EastEnders might be trying to paint a picture of harmony but it couldn't be further from the truth.
"It's Steve who has more support. A lot of people find Danny a nightmare to work with."
EastEnders continues tonight (3 March) at 8pm on ITV.