This Is Us season 2 episode 11 will not air on 5 December: What's next for Kate, Kevin, Randall?
A drunk Kevin was arrested in This Is Us' mid-season finale.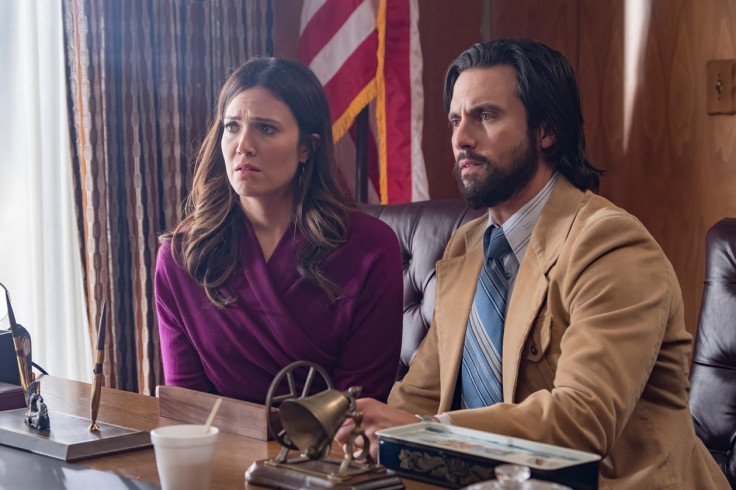 After three straight tear-jerking episodes of This Is Us – following the personal tragedies of Kate, Kevin and Randall – the NBC show is going on a month-long break. And it won't be until 2018, when the remaining episodes from season 2 are aired.
In the previous weeks, fans were treated to three back-to-back emotional sagas – titled Number 1, 2, and 3 – which focussed on the Big Three and their struggles – Kate with her pregnancy, Kevin and his downhill movie career, and Randall's relationship with Deja, his foster daughter.
[This Is Us season 2 return date and 5 things to expect next]
However, fans will have to endure a long wait to find out how it ends for the siblings and about Jack's death as This Is Us is not airing this Tuesday (5 November) and the dramedy will be back with episode 11 only on 2 January, 2018.
With a whole month to go until the winter premiere, fans can binge-watch the previous seasons here, on the official website of NBC.
As for the siblings and the parallel plotline of Jack and Rebecca, a lot unfolded for the Pearson family during the course of season 2.
Finally the eldest of the lot, Kevin's vulnerable side was unveiled as he tried to cope with old health issues, an addiction and the loss of the love of his life, Sophie.
And while he appeared to be in urgent need of help, once again Kevin's problems were pushed to the back burner when his sister had a miscarriage.
"He gets hit with this information [about Kate losing her baby], and he realizes this is not the time to talk about [his problem]... it's in his DNA to try to handle things on his own and to bottle things up, and that's what he tries to do again," actor Justin Hartley (Kevin) explained, warning that "worse things will happen if you do that".
Speaking of worse things, the mid-season finale ended on a challenging note as a drunk Kevin was arrested while his niece Tess sobbed in the backseat of his vehicle. Will this once again jeopardise the trust he has built with Randall? According to Chrissy Metz, it's going to take more than just Kevin to handle the situation.
"I think the natural progression is to really get into why he has this addiction, where it's coming from. That's going to involve the whole family because there's a lot of guilt and pain surrounding Jack's death," Metz added.
Also, Jack's death and the circumstances surrounding it will once again be in focus, as fan theories predict that This Is Us is about to showcase his 20th death anniversary.
This Is Us returns on NBC at 9pm EST on Tuesday, 2 January.