The manufacturers of a vibrating bra which claims to permanently increase breast size in just seven days, have put the product up for pre-order. The unproven product will retail for $199 (about £150).
The E-Bra's inventor, Serbian Milan Milić, 33, claims that the bra enlarges breasts and makes them perkier. Users apparently need to wear the bra for five minutes three times a day for a week to gain the benefits.
Backing up this claim, the inventor says 14 women from America, Europe and China have trialled the bra and have reported breast growth of between 3.5 and 4cm, about one cup size, The Sun reported. No clinical data has been published to backup these claims.
Ian Fentiman, Professor of Surgical Oncology at The Harley Street Breast Clinic, told IBTimes UK: "The words 'miracle vibrating bra' set alarm bells ringing. Despite the photos claiming to show increase in breast size after only a few days wear, this has to be regarded with great caution. Until such time as controlled randomised trials have confirmed the effectiveness of this product, worried women should keep their money in their purse."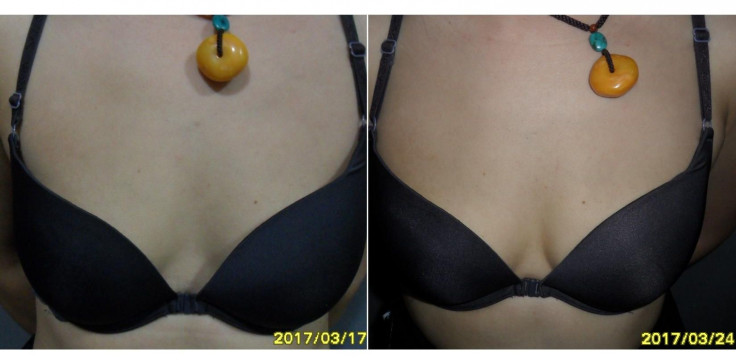 Former engineering student Milić began researching alternatives to breast surgery after his girlfriend told him she wanted bigger breasts. He spent months researching the science behind it and began building the prototype of a vibrating bra.
In addition to the testimonies of the women in the trials, plastic surgeon Dr Michael Salzheaur performed tests and claimed positive results. Salzheaur is an American cosmetic and plastic surgeon, reality TV personality and recording artist. Last year he had a reality TV series titled Dr Miami.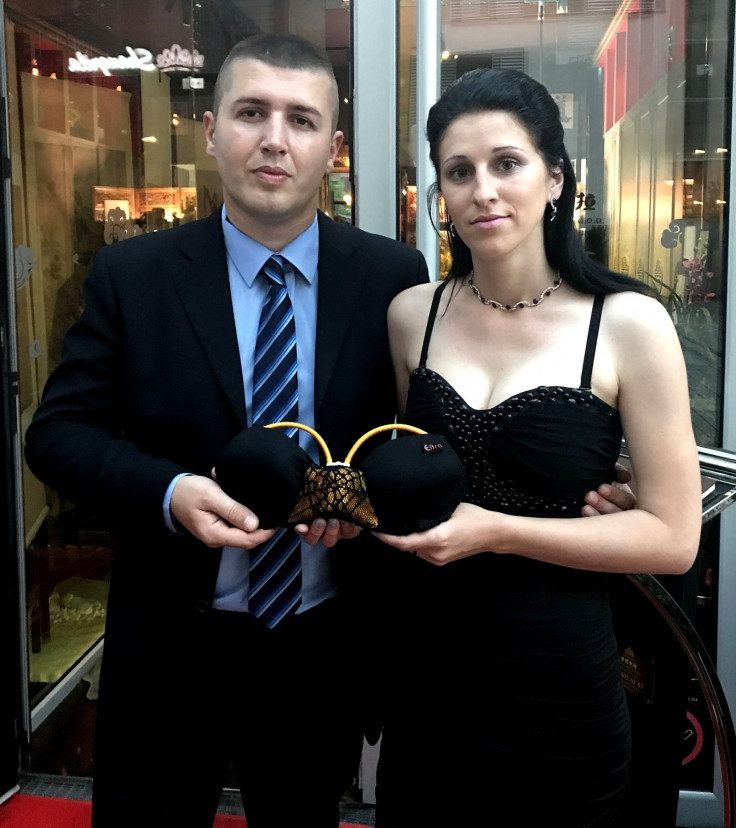 Milić launched an Indiegogo campaign in 2016 to raise $75,000 for his product. It raised nothing and has since been closed.
As the first woman to have trialled it, Milić's girlfriend Jelena claims that having first used it in 2012, she has gone from an A cup to a D cup after using the bra for three separate seven-day sessions over the past five years.
Milić said of his invention: "It is a natural process that increases the blood circulation that is feeding the breast. When we researched the human body, we had a theory about how we could manipulate the human body to manipulate the tissue and muscles."